Whether you believe in ghosts or not, who isn't intrigued by a spooky story? If you fancy yourself as a bit of a ghost hunter or just love some haunted history, then check out our Halloween blog. Not for the faint-hearted!
Falkland Palace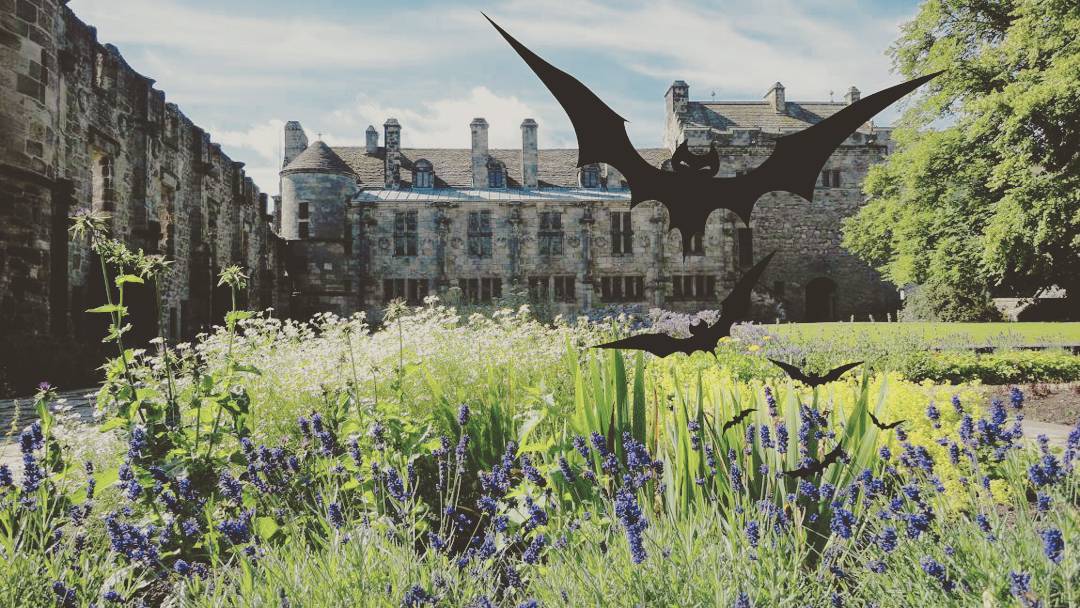 The Palace is said to have had visits from the ghosts of Mary Queen of Scots and the White Lady, who roams the Tapestry Gallery awaiting her lost lover! Sinister faces are also said to appear at the window of the Queen's Room. Sonia Ferras Mana, Head Gardener, Falkland Palace has had a couple of ghostly experiences including seeing a very real shadow moving on the East Range. Apparently, a ghost called the "Grey Lady" walks in that area.
Pittenweem Tolbooth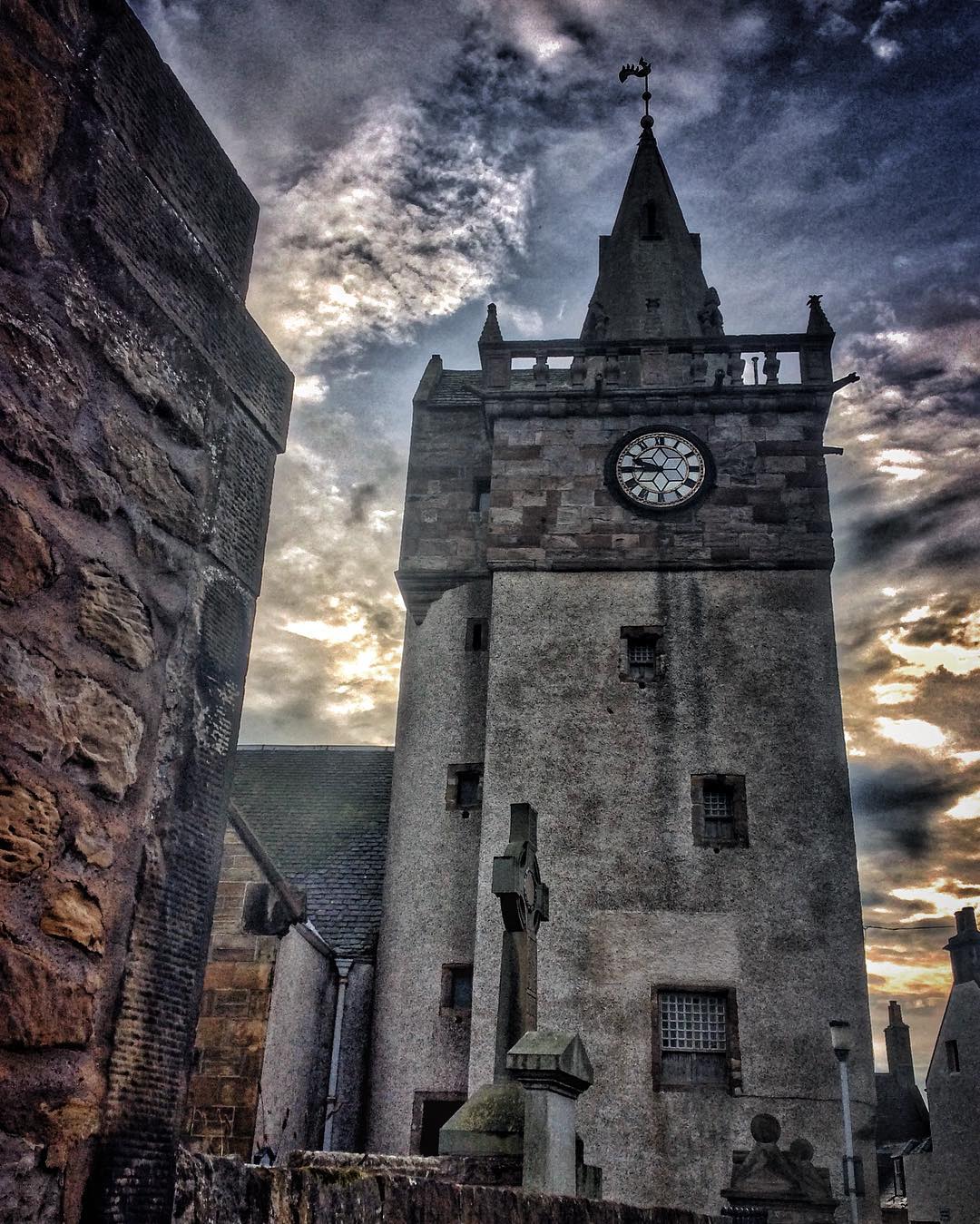 People accused of being witches in the 17th and 18th centuries were routinely locked up in this Pittenweem Tolbooth, tortured, tried and usually sentenced to death by burning. Paranormal activity has been spotted in the clock tower including a couple of years ago when ghost hunters claimed to have captured footage of the supernatural beings in the building! Spooky!!
Culross Palace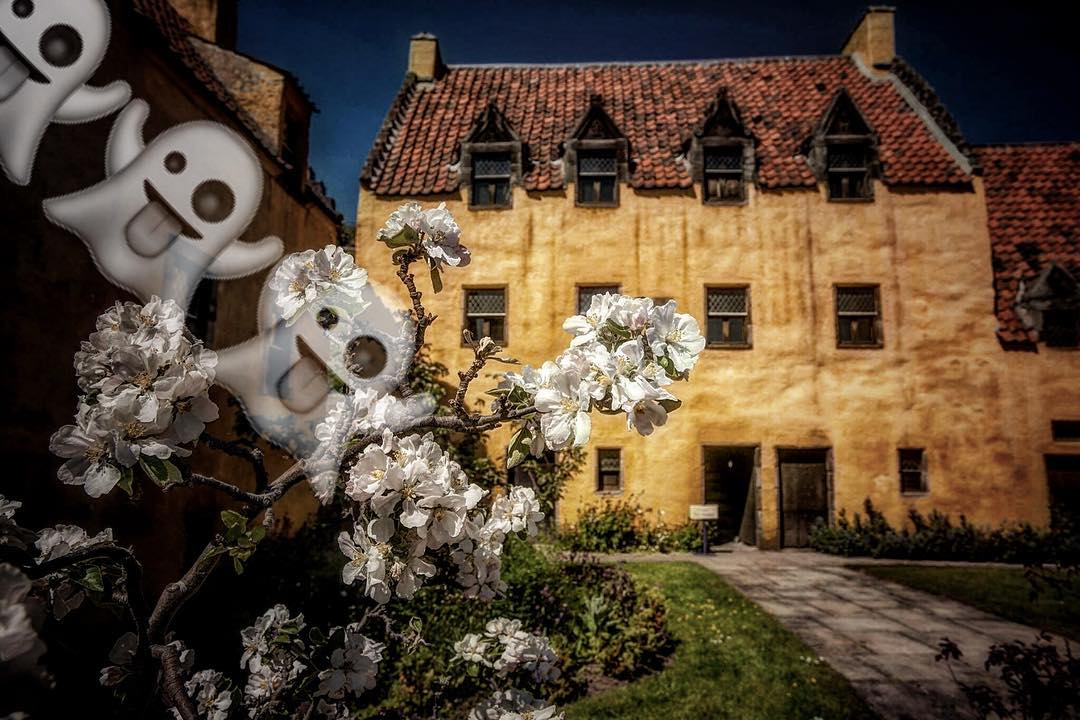 Culross Palace was built by Sir George Bruce around 1600. Visit its remarkable stone-vaulted strong room and you may interrupt Sir George counting his money. Although he smiles and waves to children, he wards off adults who venture too close to his fortune. You may also encounter a young and elegantly dressed Mary Erskine, holding a bouquet of lavender as she admires the palace garden. Her family bought the palace in the early 18th century.
Ravenscraig Castle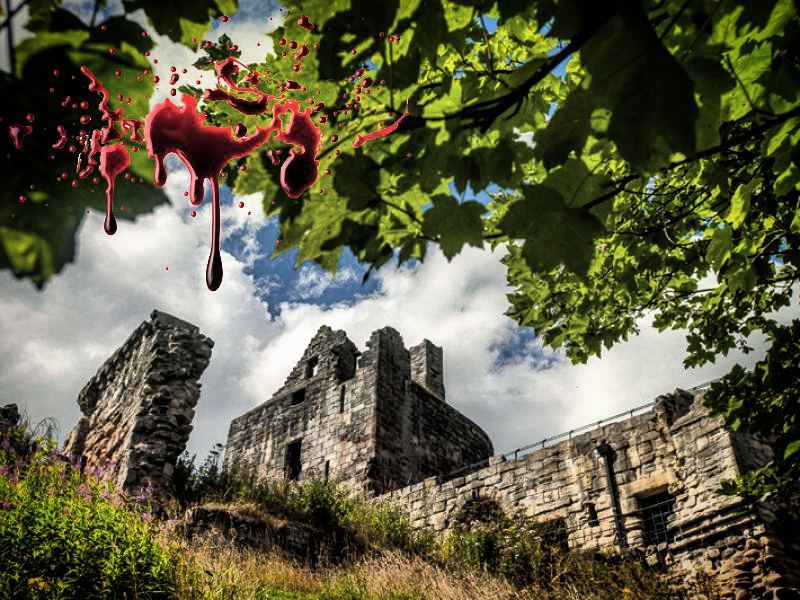 Ravenscraig Castle is reported to be haunted by the ghost of a woman who wanders through the grounds of the ruins. Long believed to be the phantom of Mary of Gueldres, the wife of King James II who designed the castle.
Kellie Castle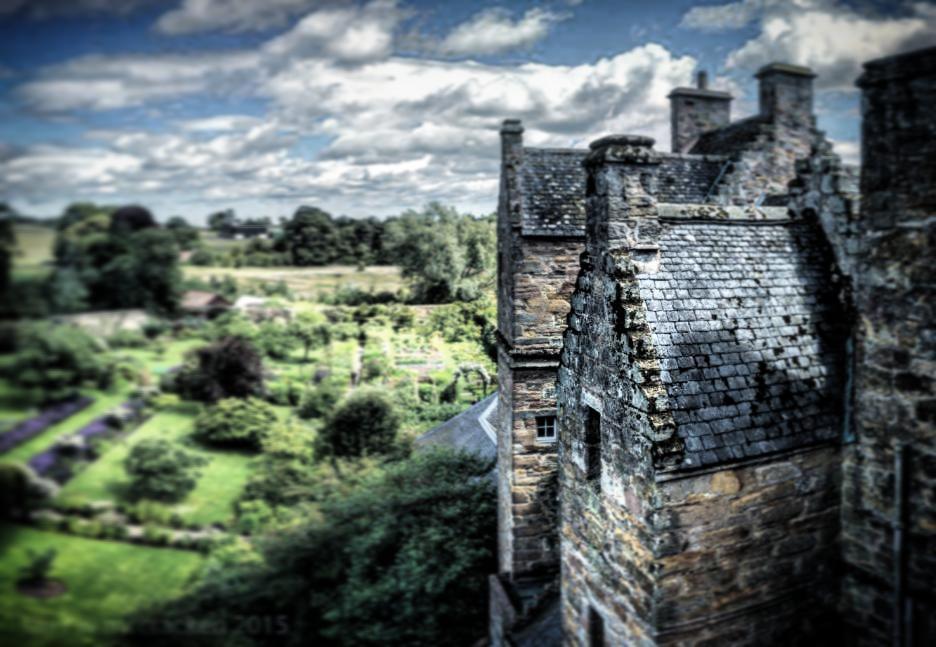 Kellie Castle has many a spooky story to share. It's said to be haunted by two ghosts. Professor James Lorimer who began the castle restoration in 1878, is said to have been seen seated in one of the castles corridors. The other ghost is that of a lady called Ann Erskine, who fell to her death from one of the castle windows. She makes her presence felt by mysterious footsteps on the turnpike staircase!
We'd love to hear if you have any frightening Fife ghost stories to share?