Fife has many traditional and quaint beer gardens where you can enjoy dining al fresco, or a socially distanced drink when the sun shines. Here are a few:
The Ship Inn (Elie)
I
Credit: www.instagram.com/elieshipinn/
A picturesque setting overlooking the beach and the cottages of this pretty village in the East Neuk, it's the perfect place to enjoy a chilled drink.
The Jigger Inn (St Andrews)
Credit: www.instagram.com/oldcoursehotel/
Opening Wed 8th July. Scottish pub hospitality at its best with a traditional beer garden and a fantastic selection of beers to cool you down on a sunny day.
www.oldcoursehotel.co.uk/dining/dining-directory/jigger-inn/the-jigger-inn-menu
Ceres Inn
With frequently changing menus and traditional real ales, both food and drink can be enjoyed in the Ceres Inn's beer garden situated alongside the Ceres Green and Burn. A great location to socialise whilst taking in the Fife summer sun or enjoying the long warm evenings.
Fabric (Dunfermline)
Credit: www.instagram.com/fabric_dunfermline/
Enjoy al freso drinks and dining in the heart of Dunfermline.
The Bank (Anstruther)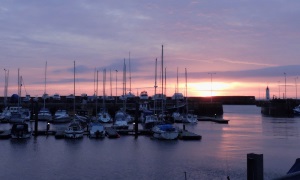 Beer garden and seating in the former residents garden, there will be a full bar service of drinks on offer, as well as serving a limited menu.
The Burntisland Sands Hotel (Burntisland)
The outdoor dining area has been refurbished and a new menu is available.
Cafe Continental (Kirkcaldy)
Credit: www.instagram.com/c.continental/
Enjoy outside dining and drinks in the heart of the Lang Toun
West End Bar (Pittenweem)


The West End Bar is Pittenweem's cosy village pub, welcoming regulars and visitors alike. There's a sunny beer garden and during these COVID times, there's a simple bar menu. The bar is very dog friendly so please feel free to bring yours along (but keep on its lead please).
www.westendbarpittenweem.co.uk/
Society Bar (Kirkcaldy)
Image credit, www.facebook.com/SocietyBarAndRestaurant
Society is a classic floral inspired bar and restaurant in Kirkcaldy, selling food & drink and refreshingly unique cocktails.
If there are any others you know about not listed, please let us know.
The Kettlebridge Inn (Kingskettle)
Quaint and cosy village pub offering Authentic Italian Cuisine with some Scottish favourites. Family friendly with a Beer garden and an array of beverages. Delivery and takeaway service available Thursday to Sunday.
https://www.facebook.com/The-Kettlebridge-Inn-Bar-Italian-Restaurant-1185414991593854