We know from our school lessons that water comes in three elements, but what you might not have discovered in school was just how important water is for our wellness and wellbeing.
Scottish waters have influenced our ways of life since the dawn of time, so if you are hoping to explore Scotland's amazing coasts and waters this summer, then here are just a few ways you can try boosting your wellness with water-based activities this summer. And you've come to the right place as Fife boasts Scotland's longest continuous coastal path - the Fife Coastal Path.
Waterfall Walks
It is not new information that walking is great for your physical and mental wellbeing. There are also many ways that walking can be beneficial for you, and you can find these on our wellness walks page. Alongside Scotland's 38,000 lochs, you will also find innumerable waterfalls to walk alongside. This is the perfect way to immerse yourself in water without getting wet! Why not explore the Lomond hills and discover the beautiful waterfall at John Knox's Pulpit.
Visit Fife's Seascapes
Visiting seascapes is the perfect way to escape the stresses of everyday life and clear your head. Fife has a vast peninsula lined with award-winning beaches and beautiful coastal scenery. We have our own list of some of Fife's best coastal routes, beaches, lochs and wetlands for you to explore in the region. If you're feeling brave, you could even turn your hand at wild swimming but remember to bring a warm change of clothes.
Wonderful Marine Wildlife
With many marine animals at risk of extinction, we know how important it is to observe them in their natural habitats. Head to Fife's coastline or even the Firth of Forth where, if you're lucky enough, you might spot some humpback whales.
Try Out Some Watersports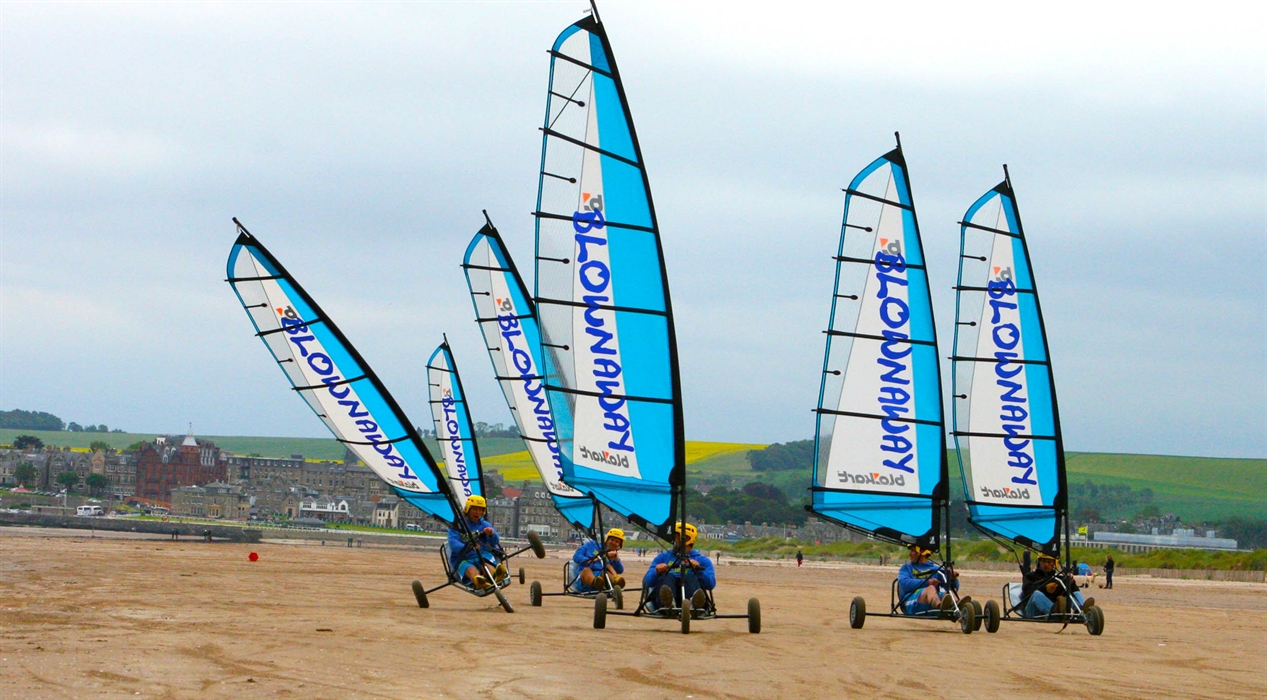 Why not try embracing your adventurous side and try some new watersports? Watersports are an excellent way to reconnect with nature with a kick of adrenaline. From paddle boarding to surfing to kayaking, there's watersports for all levels. For something unique head to St Andrews West Sands for some land yachting fun with Blown Away...or the beautiful coastal village of Elie is renowned for its watersports, as well as beach cricket!
Be inspired during the Year of Coast and Waters!