One of Scotland's Great Trails, the Fife Coastal Path - stretches for 117 miles of stunning coastline, offering an unrivalled walking experience, which should be on the bucket list of any outdoor enthusiast.
Fife's rugged coastline has been formed by rocks and fossils from a time of active volcanoes and tropical swamps. The route takes the walker from the industrial heartlands of Central Scotland, through the rugged coastline of the East Neuk to the fertile agricultural lands of the Firth of Tay.
Clearly and consistently waymarked throughout, the route offers a fantastic walking experience from easy and level to more challenging and remote, and can be broken down into shorter manageable chunks. Along the way enjoy breath-taking scenery, award-winning beaches, wildlife, birds and even sea mammals…so make sure to keep your eyes peeled for the Kinghorn whale!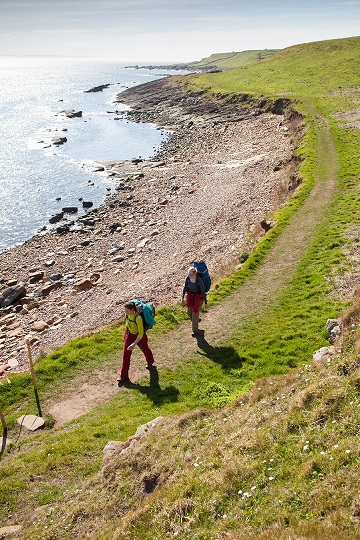 Discover More
Built Heritage
From Forth Bridge to the Tay Bridge – From the three iconic bridges which span the Forth, the Fife coast has some distinctive architectural features from medieval churches to gothic castles. All with many stories to be told of days gone by.
Fishing Industry
Historically fishing has been a vital industry in Fife, particularly in the 'East Neuk'. This part of the coast is well known for its picture-postcard fishing villages, each with its own unique, picturesque harbour. Most are still used by fishing vessels, particularly Pittenweem, although nowadays it is mainly shellfish which is landed rather the white fish or herring of years gone by. Today sampling fish and chips in the one of the East Neuk fishing villages is a must for any coastal path walker!
Human Heritage
Walk in the footsteps of pilgrims and missionaries who have journeyed to Fife for nearly 2000 years and discover how they have helped to shape religious architecture in Scotland. Fife's industrial glory can be seen along the route in the form of windmills, shipyards and salt pans. The Coastal Path is a great place to discover how the land has been changed by industries like fishing, coal mining and ship building.
The archaeological remains found around the path offer a physical record and a glimpse into the past and those who have lived and worked along this beautiful coast.
There are many areas along the path which provide reminders of our more recent history in the form of anti-tank defences and a formidable network of gun batteries, highlighting Fife's role as protector during WWII. Evidence of Fife's more recent industrial history include Longannet power station and the winding gear of the Frances Colliery, Dysart a monument to Fife's mining heritage.
The Harbourmaster's House
The Harbourmaster's House Dysart is one of the Coastal Path Welcome Ports with Harbour Bistro and the head office of the Fife Coast and Countryside Trust. Here you'll find information on the Coastal Path, with interactive displays which give an insight into the history of Dysart and its colourful past. The Bistro is also a great place to stop for a coffee or a bite to eat as you plan your coastal path adventure!
Coastal Path Highlights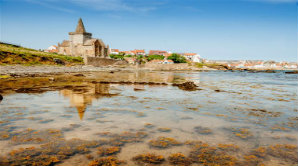 St Monans Kirk – lays claim to being the closest church to the sea in Scotland and a popular film location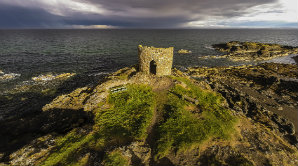 Lady's Tower – a notable landmark in Elie, Lady Janet Anstruther used this as a changing room prior to her morning skinny dip! A bell was rung to warn locals to stay away from the area.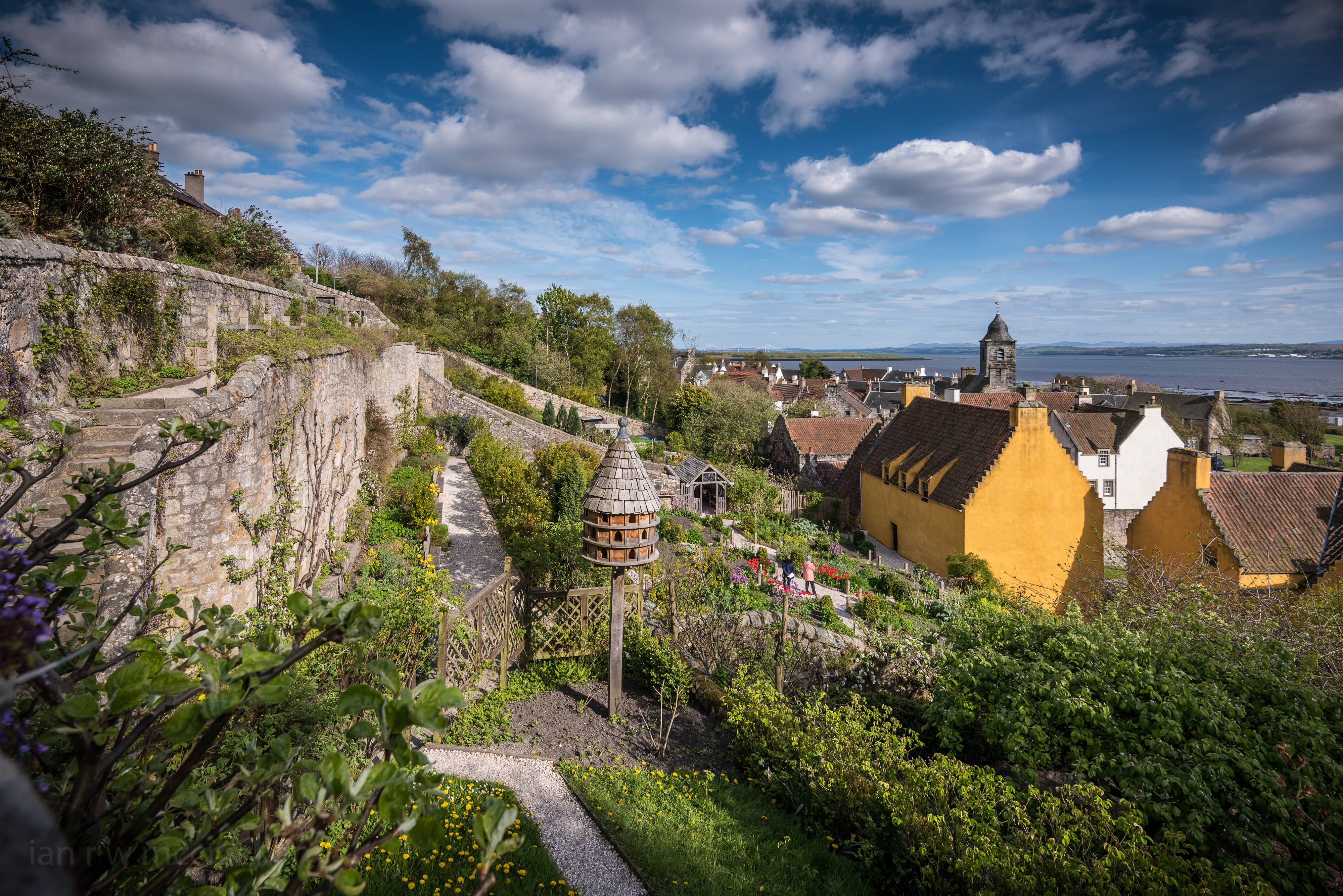 Culross – step back in time in this picturesque town, with cobbled streets and famous as an Outlander film location. Dating back as far as the 6th century it's the closest thing to a 16th century time capsule anywhere in Scotland.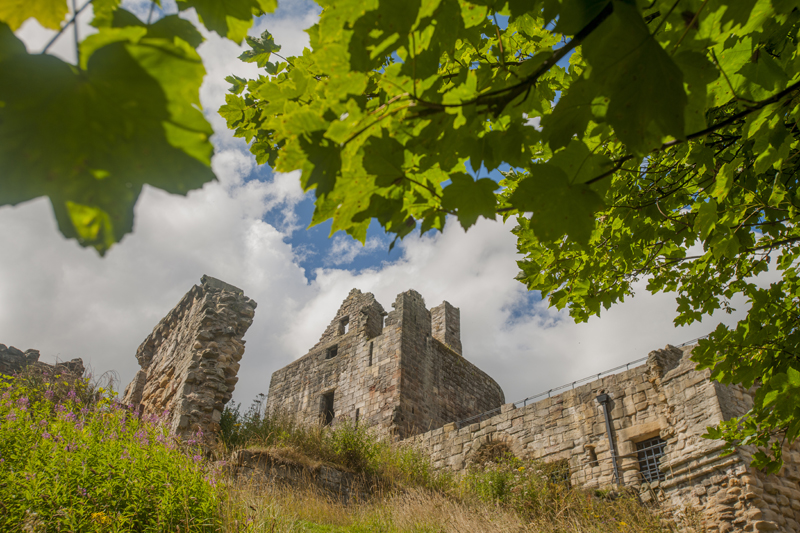 Ravenscraig Castle - the castle is considered one of the first in Scotland built to withstand cannon fire and provide for artillery defence.
Handy Tips
The route is well served by a number of Welcome Ports with details of what to see and do, including information on public transport, places to eat and toilet facilities. There are more than 50 businesses along the route that provide walkers with a warm welcome. For a full list of Welcome Ports, visit www.fifecoastalpath.co.uk.
Most of the route can be accessed by public transport. When planning your trip visit Traveline www.travelinescotland.com.
You can purchase a Fife Coastal Path map, guidebooks and t-shirts form the Harbourmaster's House.
The Path is part of a living and working landscape with many parts owned and managed by private landowners. Please follow the Scottish Outdoor Access Code.
Images © Richard Newton
Remember to share your own pics if you're out on the coastal path, via social media channels using #loveFife