Join Jess the Jester on a Fife Augmented Reality adventure! Follow the trail and visit amazing historic sites that bring history to life in Fife.
How would you like to play tennis with the ghost of Mary Queen of Scots? Or fire a cannon at a pirate ship in the Forth from Ravenscraig Castle?
New for Summer 2019, you can now do all this and more by downloading our free Augmented Reality app: In the Footsteps of Kings.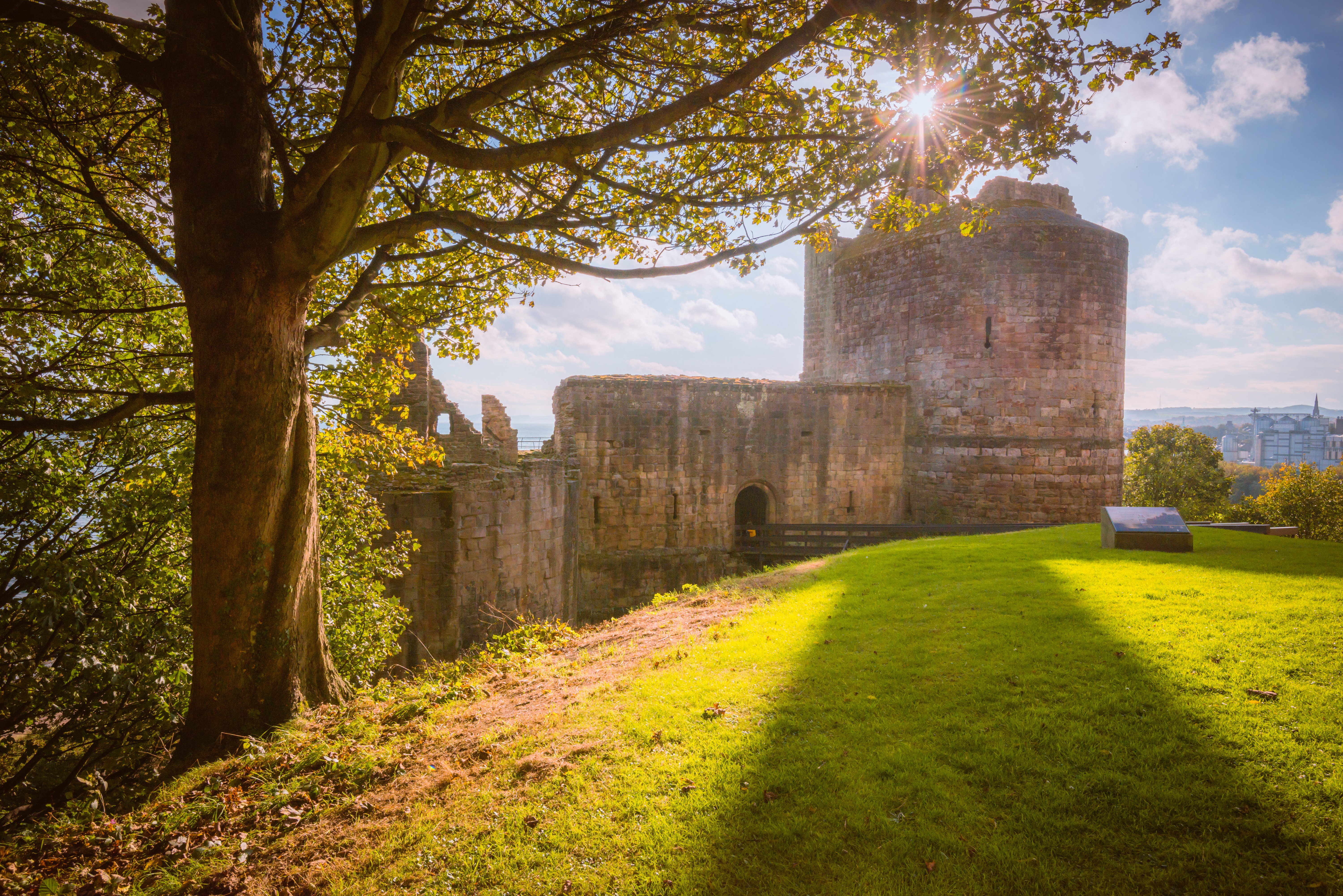 Did you know the castle is considered to be one of the first in Scotland to be built to withstand cannon fire? With a stunning scenic backdrop, why not visit this free attraction and let the kids try their hand at loading a cannon and firing at pirate boats in the Forth. Ravenscraig park is also a great family attraction, where you can enjoy hours of fun!
Falkland Palace and Falkland Estate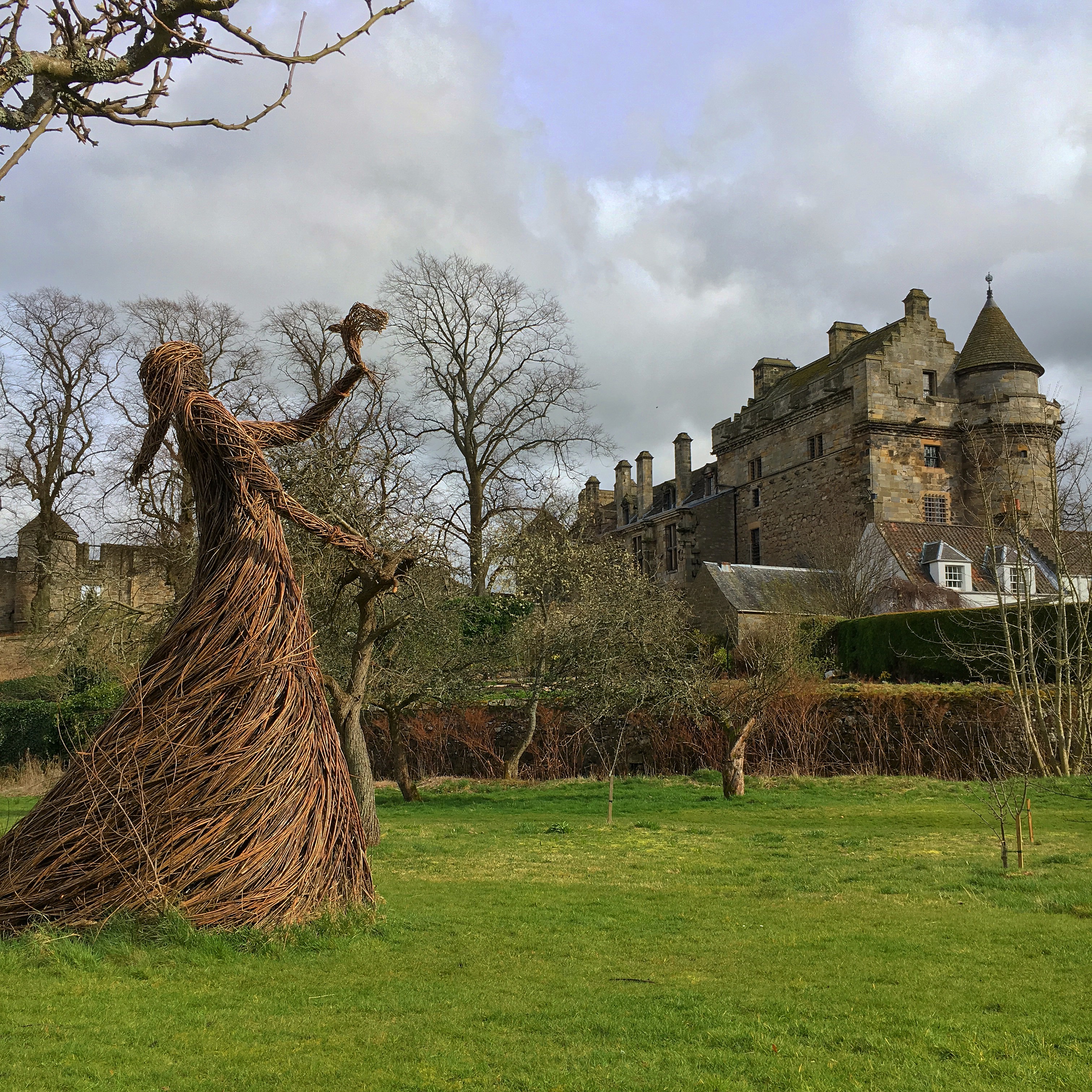 Falkland Palace was a favourite hunting ground of Mary Queen of Scots and is home to the UK's oldest real tennis court. Although you need to pay to visit the Palace and gardens, you can enjoy the Augmented Reality experience during opening hours for free, as it's located just inside the main gates. The village of Falkland, which is an Outlander film location, is delightful to visit and you can explore the charming streets, gift shops or enjoy a cuppa in one of the cafes.
Pack your walking boots and retrace royal footsteps on this fascinating and historic land. Enjoy acres of beautiful counryside and woodlands of Falkland Estate and enjoy five different augmented reality experiences at this location all inspired by nature. There's also a cafe on-site for when the kids get peckish.
Markinch was once the ancient capital of Fife and ruled by the MacDuff Earls of Fife. King James I ordered everyone over the age of 12 to practice archery. You can still see the arrow sharpening marks on the stone work behind the church! This gives you a wee clue to the virtual reality experience at this location!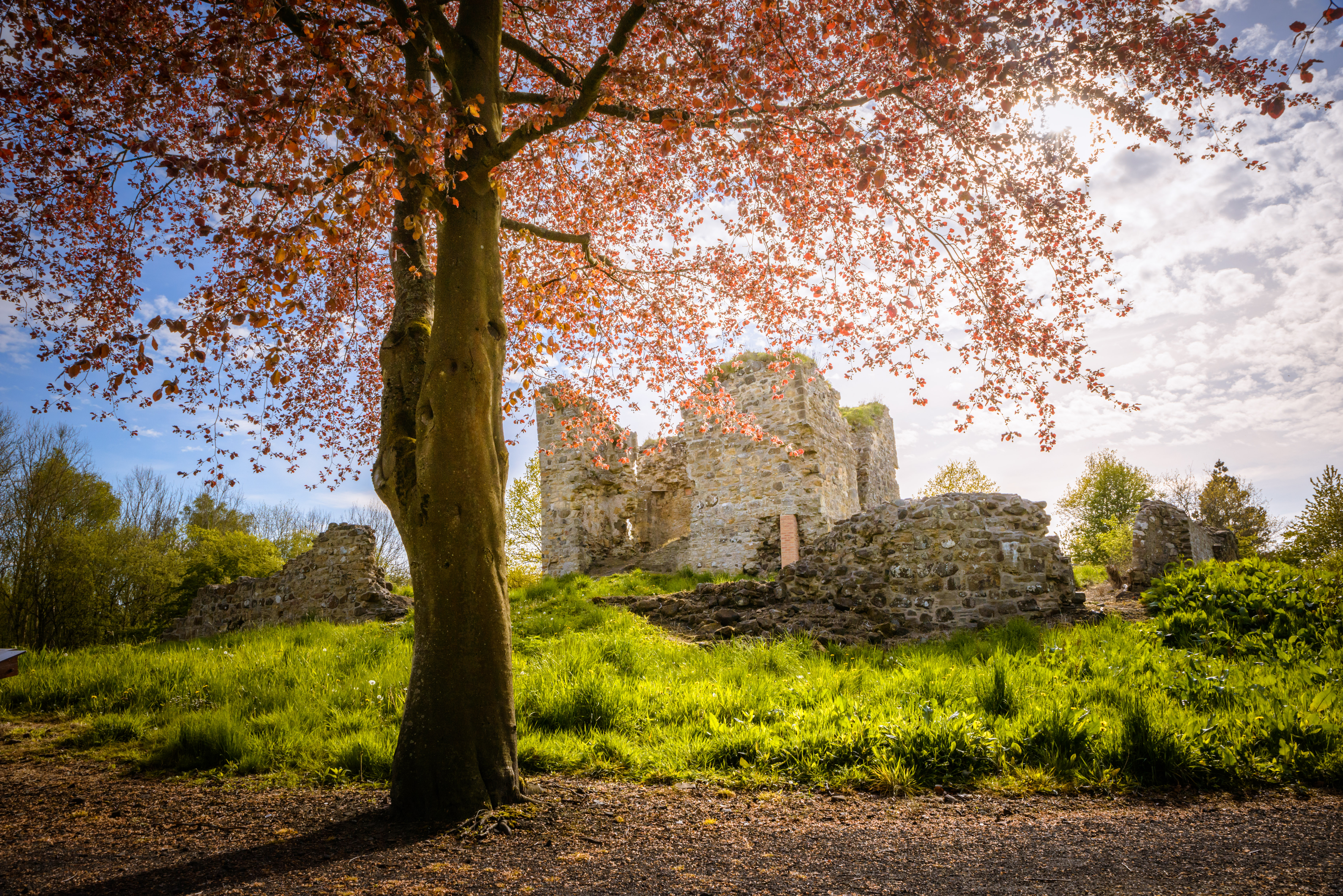 Also known as 'Inchgall Castle, once upon a time Lochore Castle stood on an island and was the fortress home of the Lochore family. It was described as one of the strongest castles in Fife in the 16th Century. The castle is set within Lochore Meadows, Fife's most popular free attraction, known locally as the 'Meedies', so why not make a day of it.
The splendid ruin of Aberdour Castle was once the luxurious Renaissance home and pleasure gardens of Scotland's most powerful man. It's also among the oldest standing masonry castles in Scotland and was used in the filming of Outlander. The augmented reality experience can be enjoyed without accessing the castle, which is owned by Historic Environment Scotland. Image © Historic Scotland
Download the 'In the Footsteps of Kings' App now to bring history to life in Fife. Available on Google Play, App Store and Amazon. Please note this App may not fully function on older generation phones.