Fife Ambassador Christopher Trotter takes on a food journey along the Fife coast...
As the weather looks set to continue, and what a wonderfully sunny month May has been, we're looking at Fife's seaside and beaches. I've been watering my garden most evenings since we've had next to no rain for what seems like weeks! What a place to come to for a holiday and June brings with it festival season, and in Fife that goes on until autumn. There's always something to do in Fife over the summer months.
Since it's beach holiday weather I thought it would be good to look at some of the places you can eat at on the coast of Fife. This is by no means a comprehensive list but chosen at random from a very large list of places. Please don't be put off exploring villages that I don't happen to mention as even I may not have come across a little gem! Starting in the west at Aberdour there is Sands 'A place by the sea' and then in Leven, where the light over the forth towards East Lothian is always spectacular, is the Beachcomber cafe, ideal for a stop off on the coastal path and great for families as well, as there is a play park and an amusement arcade for wet days! The Prom Fest at Leven is on June 16th, a celebration of music food and family fun . Heading east along the beach from Leven, cross the golf course to come to Silverburn, pass the recently developed allotments to find the Cottage Window cafe where food literally is served through a cottage window! This is just a part of an exciting new project to develop the estate, there will be music and food events in the coming years, a place to watch.
Just off the beach in Earlsferry there is the 19th Hole taken over recently by Lee Murray who has businesses in Leven. Right on the beach in Elie is The Ship Inn famous for its beach cricket matches. In St Monans there are a few places but again right on the front is the quirky East Pier where you can eat freshly smoked fish practically on the sea front. Just up from the beach is the Diving Gannet a great sociable coffee shop.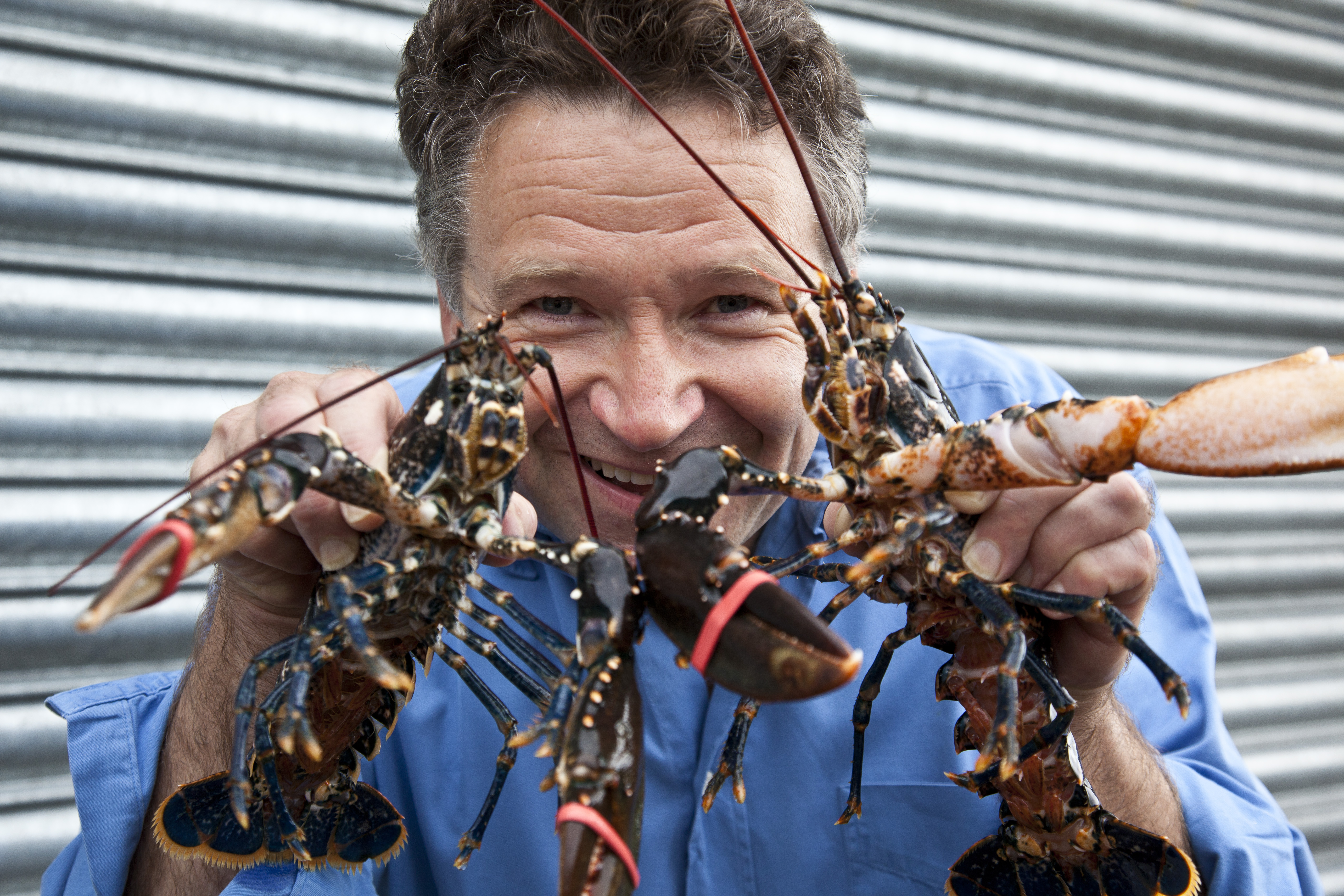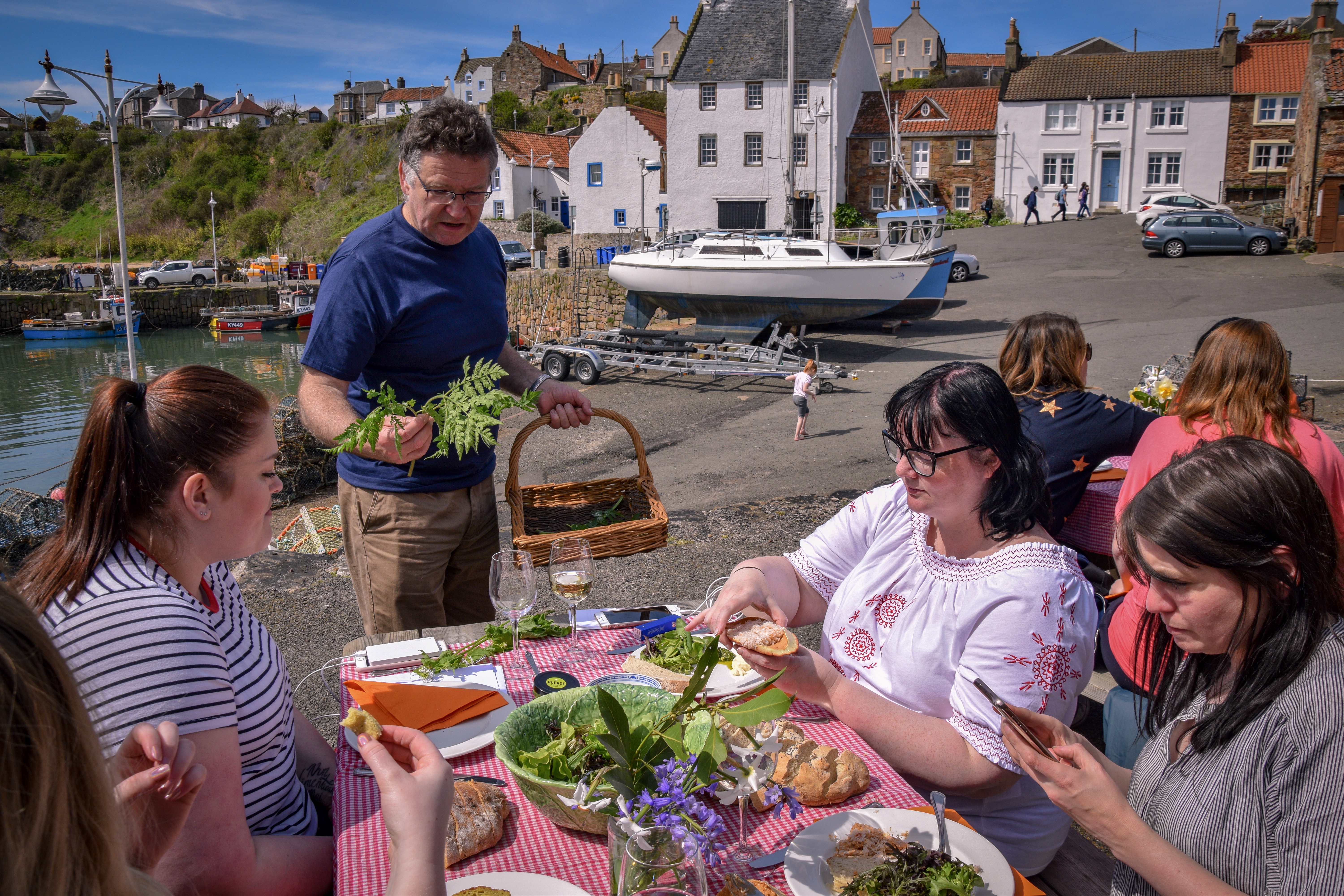 A new place recently opened in Pittenweem is the Dory Bistro and Gallery. Owners Ruth Robinson and Malcolm Cheape, are a retired Geologist and working artist respectively! They source their fish a dolphins leap away at the harbour and serve it up simply and freshly! Well worth a visit, as is the amazing Pittenweem Arts Festival held in August. In Crail is the quirky Lobster Hut, where you can (majority of the time) get fresh dressed crab and live lobster. I take my food tours here for a picnic on the harbour wall with homemade bread and chilled white wine! Always check ahead to make sure they are open though and have seafood!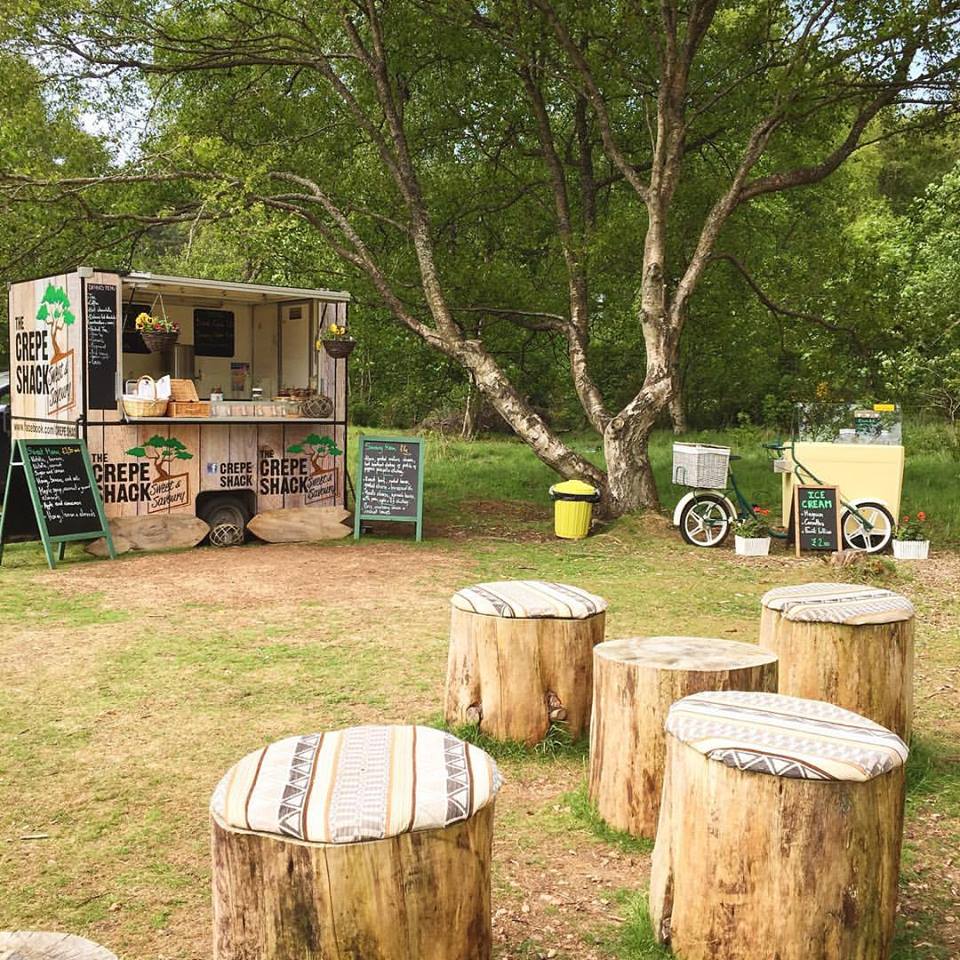 Lastly is a new place near Tentsmuir beach called The Rhynd - not an easy beach walk, but convenient for after a beach day. Or if you are on the beach, check out the Crepe Shack.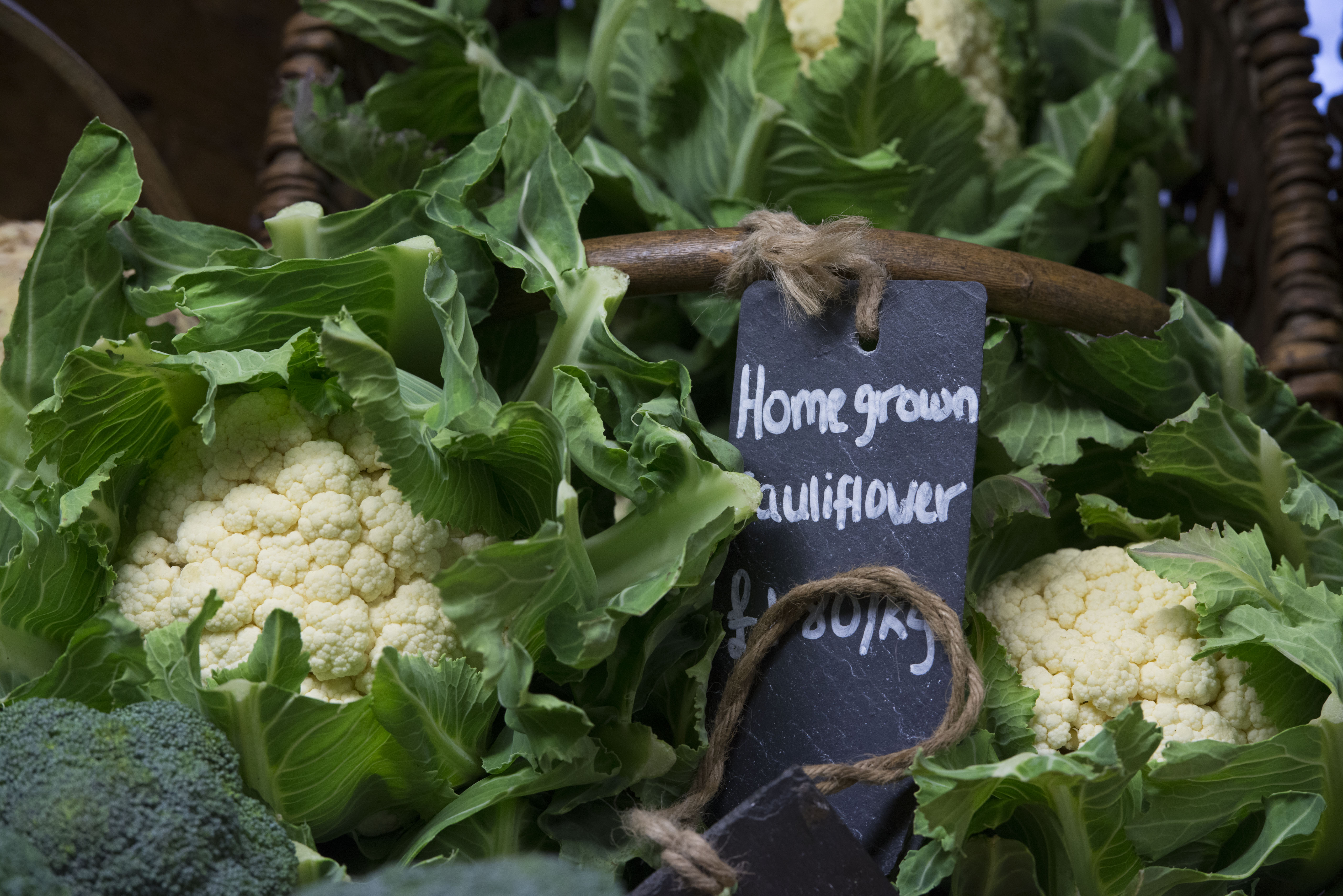 I'm also very passionate about using foods in season right now and of course as with most times in Fife there is loads at this time of year. Strawberries have just begun and very soon we will also have raspberries, blackcurrants, as well as tayberries - a cross between a blackberry and a raspberry. Asparagus is in mid season, so look out for it from farm shops to make sure that it is Scottish! The salad season is just coming with several farm shops providing fabulous bags of mixed salad such as Ardross Farm Shop in St Monans. On the fish front look out in June for sea trout. This is like asparagus which only has a very short season; it's one of my favourite fish, the delicate flavour going well with another seasonal wild ingredient – sorrel.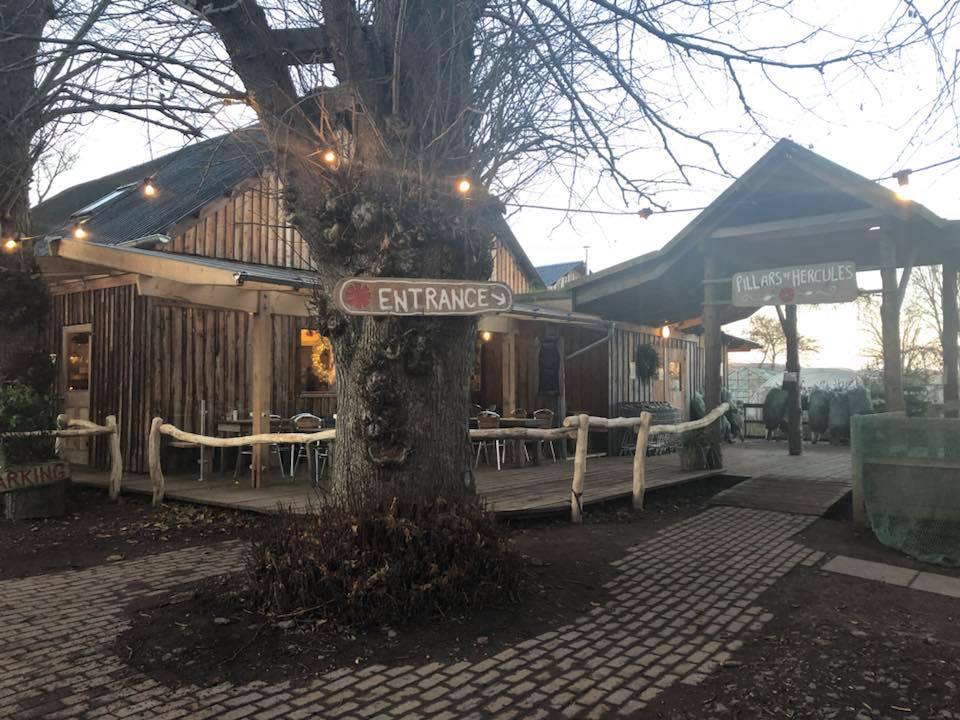 This season I want to focus on Pillars of Hercules as my farm shop of the season. Bruce Bennet has been growing organically literally for about 30 years! I can remember when he first started, there was a shed and an honesty box! Now there is a shop, a cafe, a campsite and play area, ideal for young families. The quality of produce is of course second to none and all organic. Whilst the cafe is all vegetarian, there is an excellent range of meats in the chilled areas in the shop. The whole range of wholefoods is covered form grains to wine.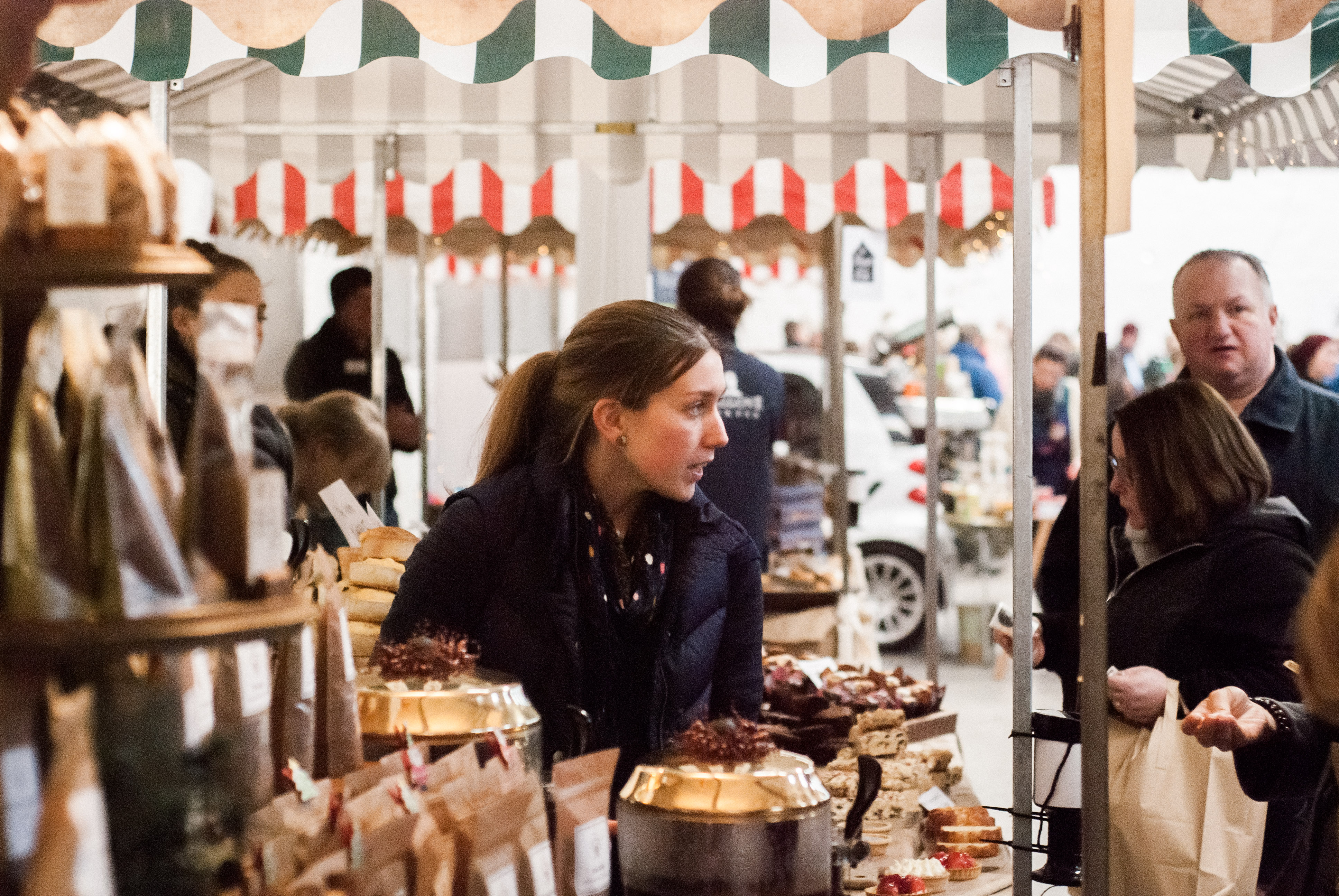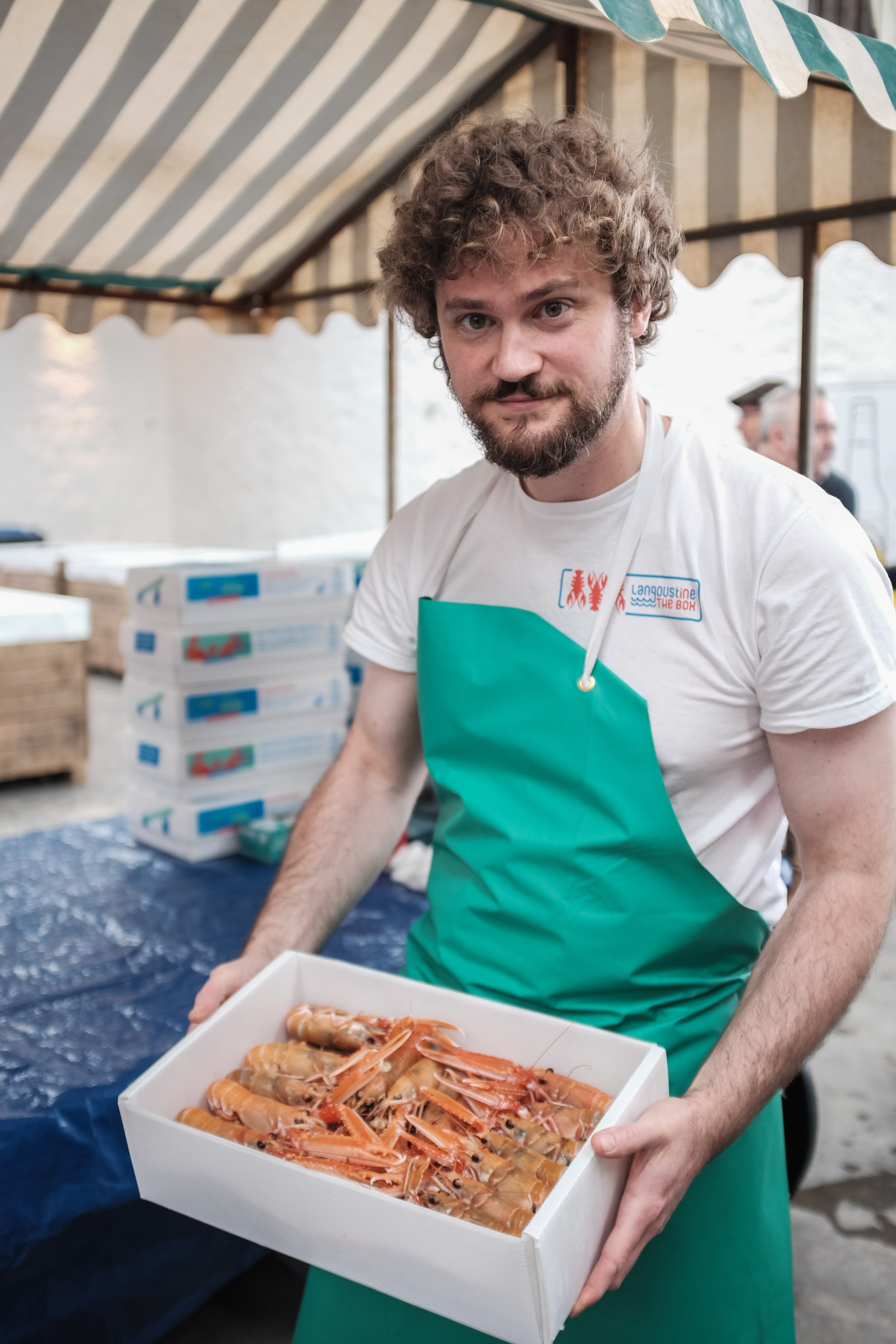 Langoustines makes a great summer menu item great cold as a first course with some garlic mayonnaise or grilled on a barbecue. Celebrating Year of Young People, Clement Boucherit has a young business getting fresh langoustines directly from the fishermen and straight to your door! Langoustine in the Box is based at the Bowhouse where they have monthly weekend markets.
I hope you have enjoyed my whistle stop tour of food in Fife in the summer. We'd love to hear about your favourite places to eat by the coast?