Have you heard of Hygge?
It's a Danish word which has never had an English equivalent that quite encompasses the whole concept. That is until now. VisitScotland have discovered an old word which seems to fit the bill - Còsagach. There may be a little controversy surrounding the meaning, with some arguing that it means muddy bog or wet moss, but I've been a fan of the concept of Hygge for so long that I'm thrilled the Scots now have their own word. Hygge in Scotland works perfectly, heck we are pretty good at it already.
So what does Hygge (or Còsagach) mean?
Hygge means cosiness and togetherness, it means spending quality time with close friends and family. It means switching off your phone, lighting some candles, dimming the lights and getting cosy with a blanket, a good book and a big mug of hot chocolate or coffee. It means getting together with friends in the evening, cooking a stew and cinnamon pastries and playing board games. It means filling your home with natural textures, sheepskin rugs, wood and low lights. It means wooly socks and a roaring fire. It means having time with loved ones with no distractions, no awkward conversations about politics and no staring at screens.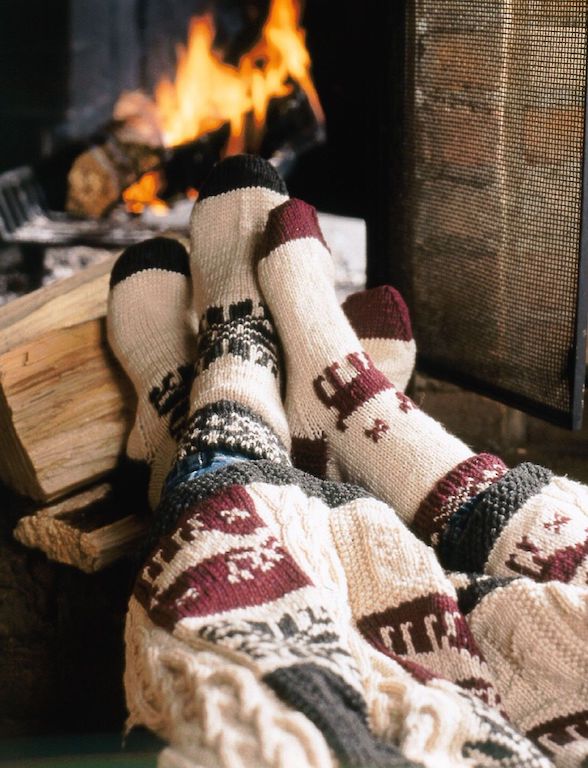 The Danish are officially the happiest people in Europe and that's impressive considering the long dark evenings and terrible weather, which of course Scotland has in abundance during the winter. Scotland is perfect for practising a little Hygge, Scotland is very "Hyggeligt" as the Danish would say. It's becoming a popular concept in the UK too, it was the Collins Word of the Year in 2016. Traditional Scottish decor fits the concept well, the dark wood, thick tartan covered cushion, sheepskin rugs and log fires often means hotel rooms and reception areas are snug and inviting.
So how can you experience Hygge in Fife?
Fife has many grand and traditional hotels which are cosy, comfortable and often have the required big roaring log fire. Why not book a weekend break with the intention of doing absolutely nothing? Pack a couple of good books, order a big mug of coffee from the bar, put on your oversized wooly jumper and slippers and snuggle on a sofa beside the fire. You can sit by the window and admire the view while remaining warm, snug and content. Hotels such as the Hotel Du Vin or Eden Mansion in St Andrews, the Newport Restaurant with rooms in Newport or the Forrester Park Resort in Dunfermline are all ideal for a weekend of Còsagach. With Valentines Day just around the corner, you could book a cute little self catering cottage by the sea for you and your significant other, imagine sitting in the garden wrapped up in blankets with the candles lit and a big mug of hot chocolate, watching the sunset with nothing but the sounds of the sea in the background.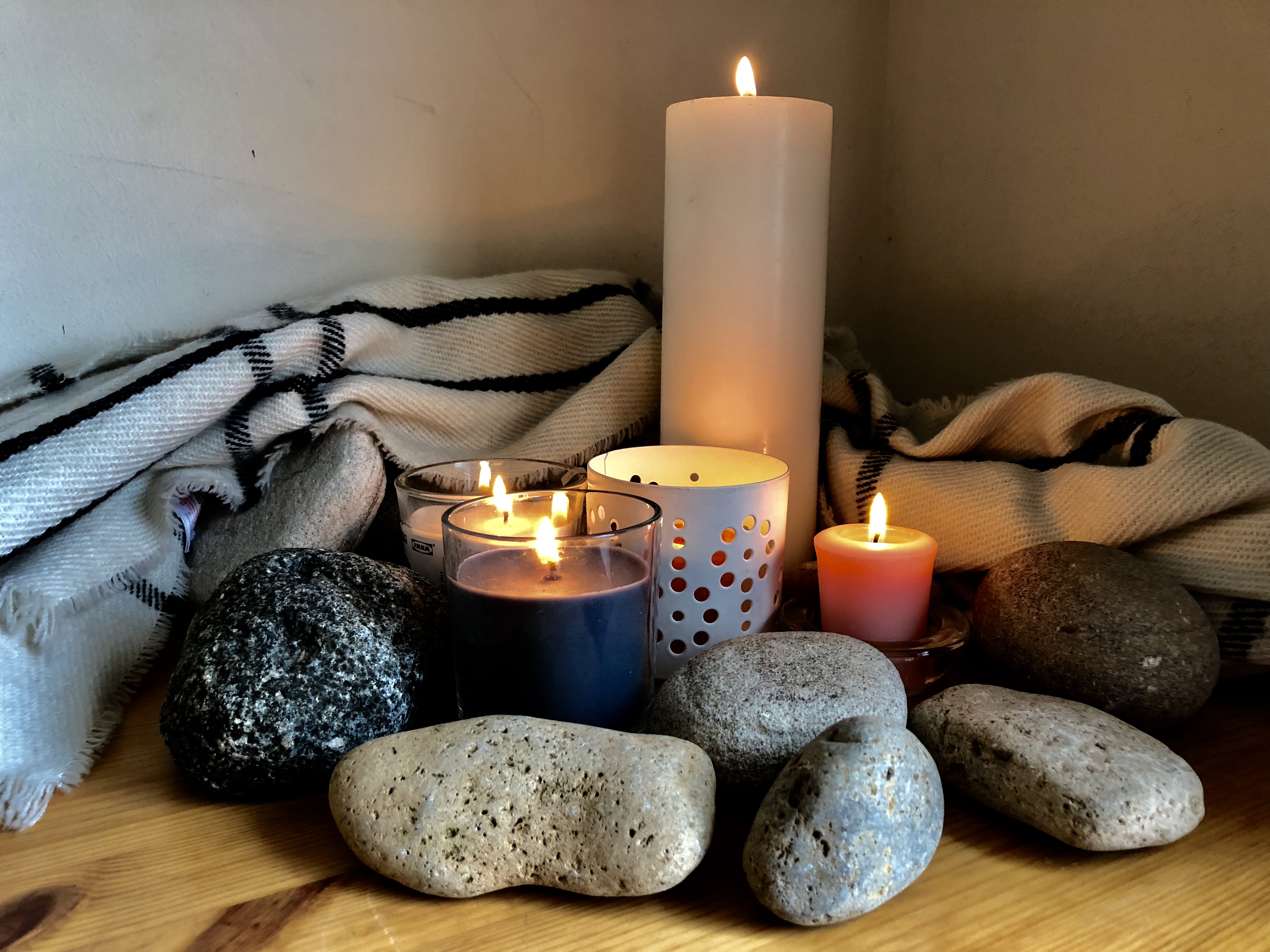 There are also many coffee shops and cafes which serve up delicious cakes, pastries and hot chocolate. Eating comforting food is a big part of Hygge so find a cafe that will serve you a huge bowl of warming homemade soup and a pasty, choose the comfiest chair in a quiet corner, sit back and take a well deserved breather. The Cocoa Tree In Pittenweem, Louie Brown's in Dunfermline and Pillars of Hercules in Falkland are all delightfully warm and cosy.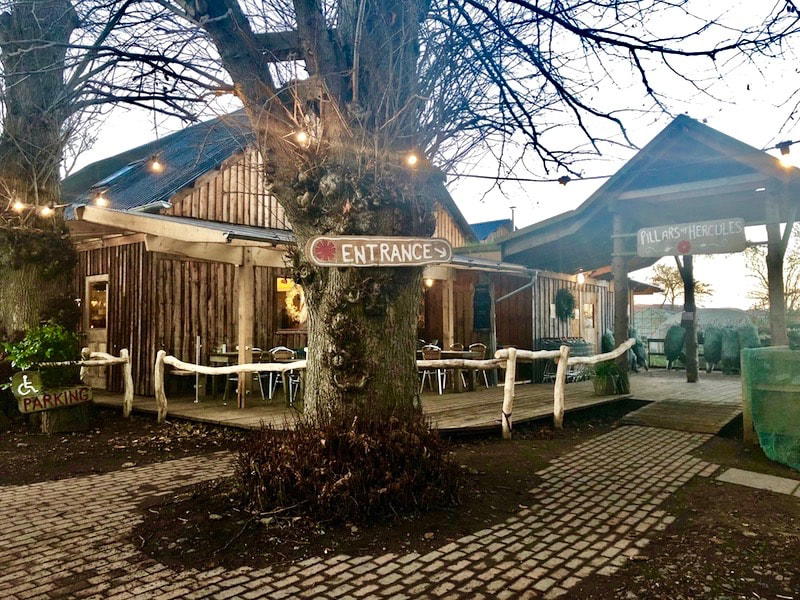 You can also get "hyggelit" outdoors. Wrap up with knitted gloves and a huge oversized scarf and take a stroll with a loved one along one of Fife's many coastal stretches, breath in the crisp sea air, or take the kids to the beach and play games. Spending quality time with loved ones is also a huge part of why the Danes are so content. People are often so preoccupied with work and anything digital that they miss the time spent with family. The beaches along the Fife Coastal Path are perfect for Sunday afternoon family time. Or what about a lovely forest walk with the kids and the dog in Tentsmuir Forest? Aim to relax, forget about any stresses and make some amazing memories.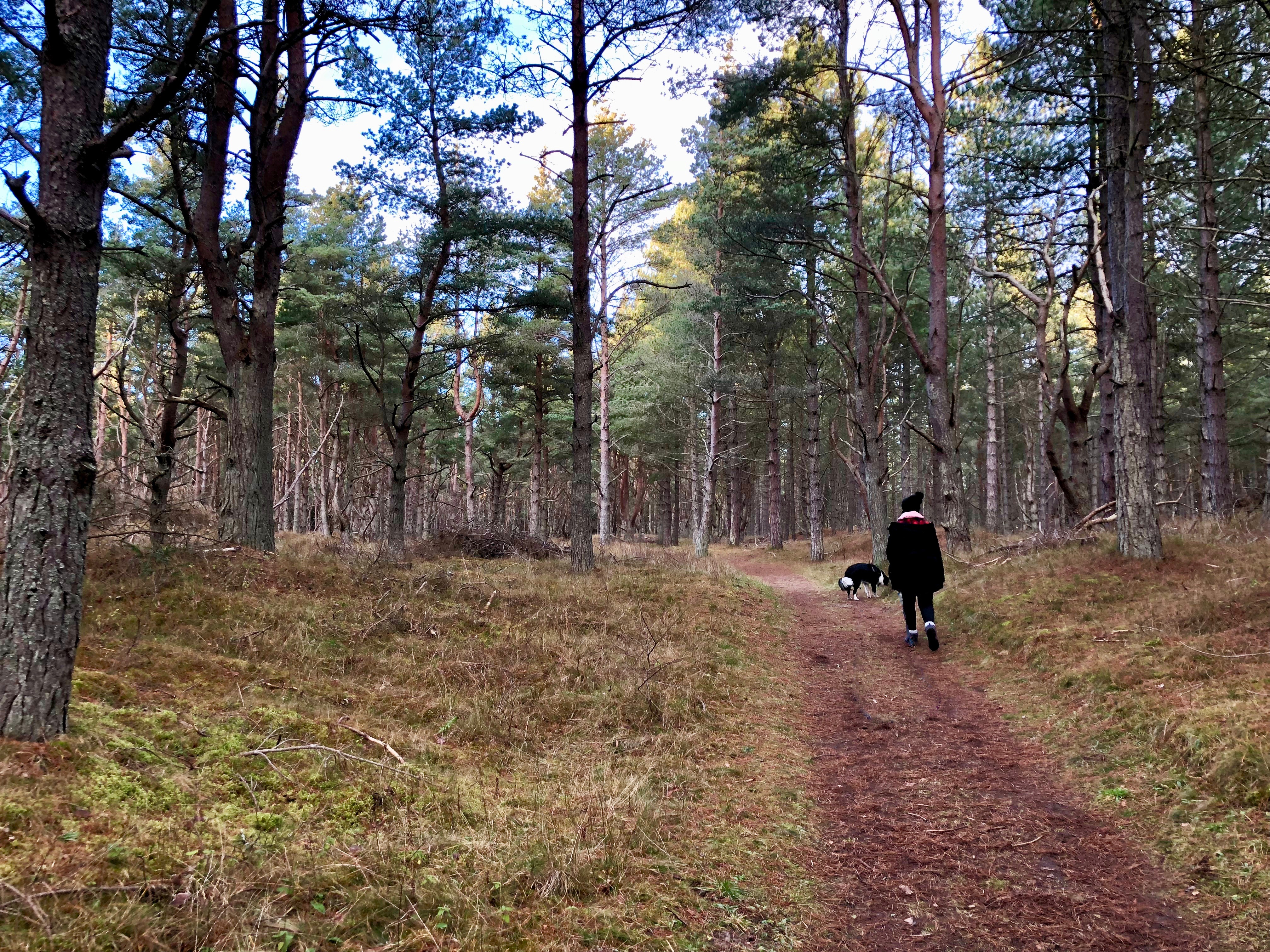 Còsagach, or Hygge, works perfectly in Scotland as we too have those long cold winter evenings. The Danes make the most of these nights to invite friends around and share the cooking duties. Candles will be lit and the lights will be dimmed. After the meal they will sink into the sofas with a glass of wine or coffee.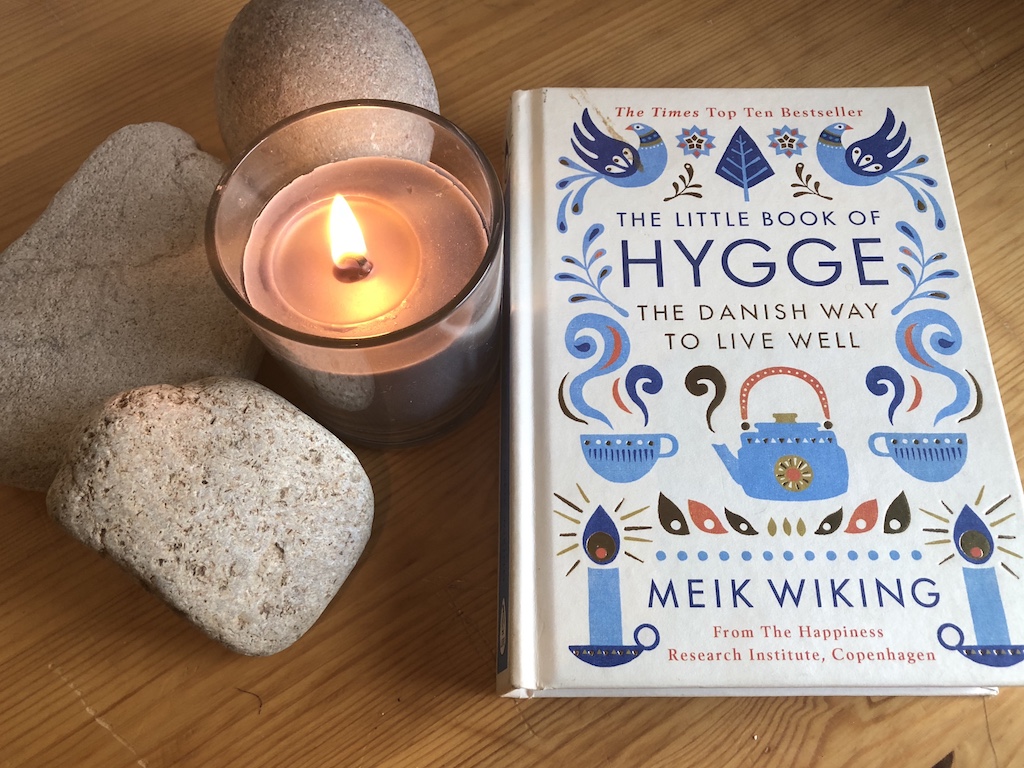 The Danes also love to fill their home with "Hygge", the aim is to make it cosy and warm. Candles are a big part of Hygge and more are burned in Denmark than anywhere else in the world. Instead of the harsh bright lights candles give a warm and soft glow which is known to help you relax. Balgove Larder near St Andrews and Pillars of Hercules near Falkland both do gorgeous candles which would be ideal.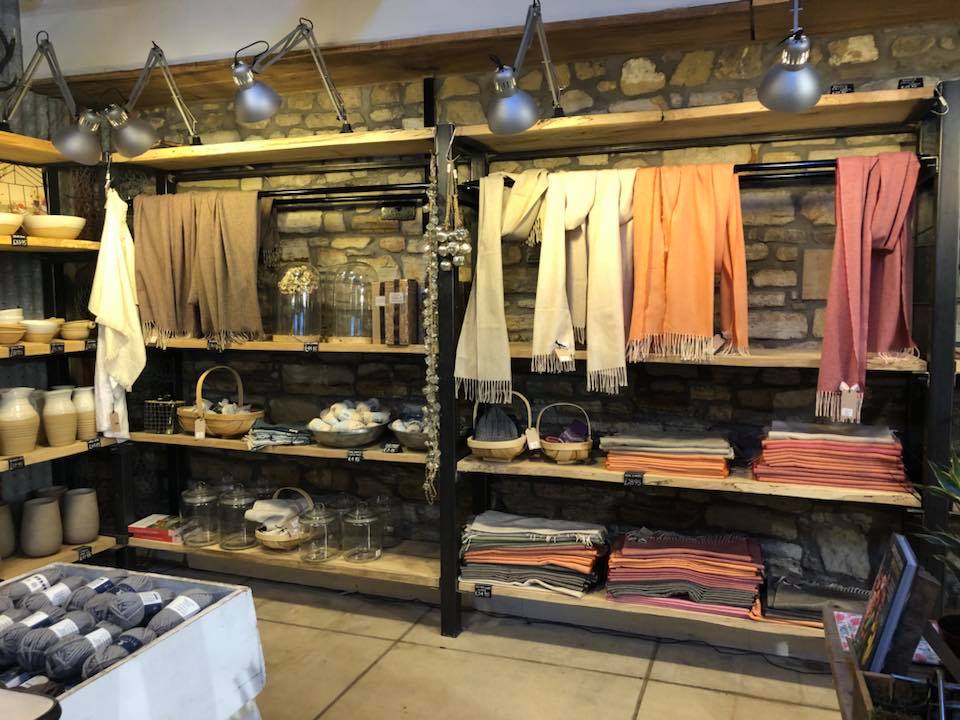 Blankets and cushions should be a variety of textures and sizes and lighting should be low. SM Electrical in Kirkcaldy do an amazing range of lights and just down the road is Rejects, where you will find an ample supply of cushions, rugs, blankets and candles that will help make your home a Hygge heaven. Often people in Denmark will have a Hygge corner in their home, or a Hyggekrog, a little nook they can escape to after a long day at work, it's always filled with with the required blankets and cushions that they can snuggle into.
Hygge is not something you have to learn, it's just about being in the moment, and enjoying it. It's about doing things which make you happy. It's about having good times with good people and appreciating every moment.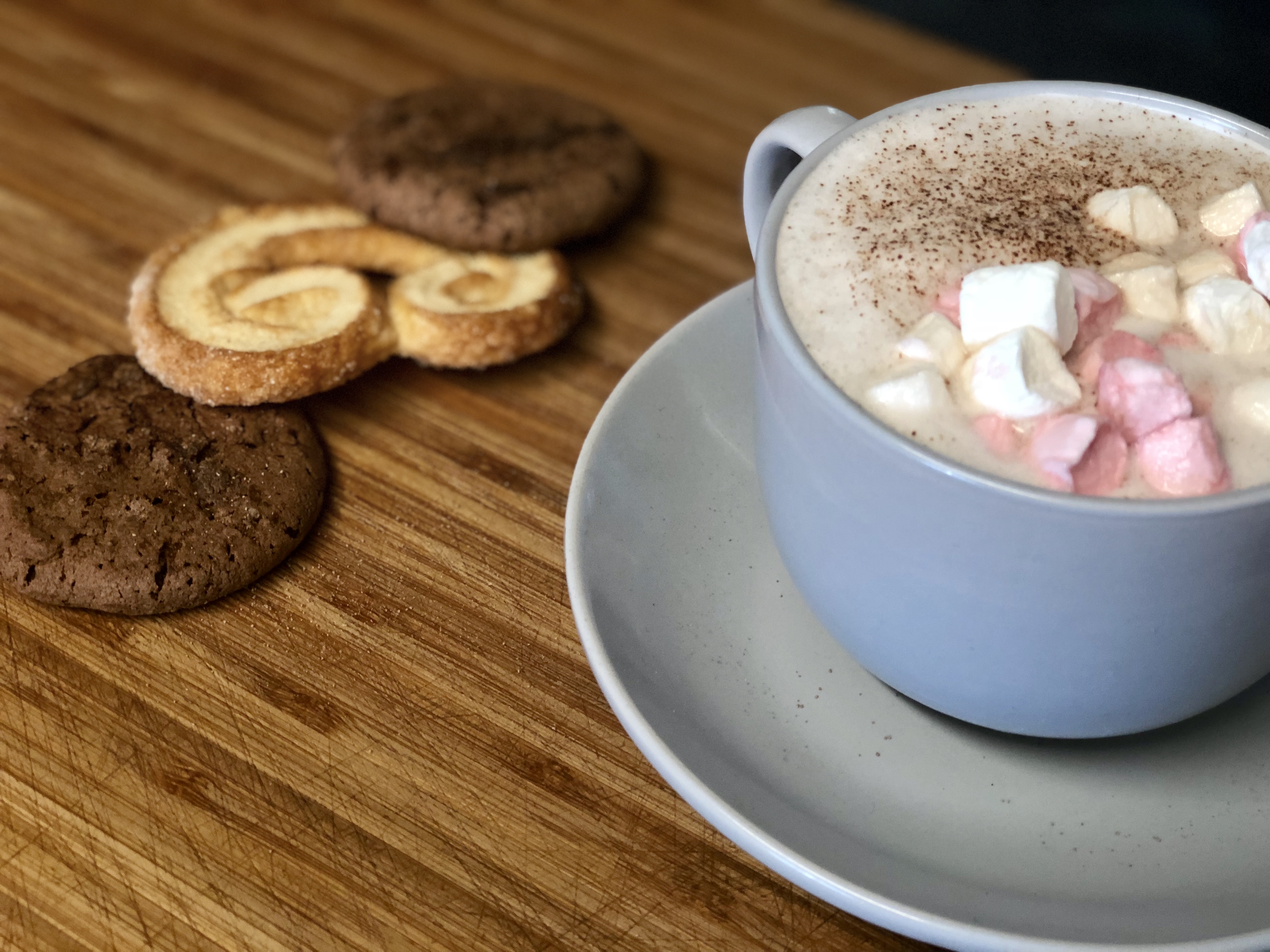 The shops, cafes and hotels I've recommended are ones I've personally experienced. There are lots more around Fife, do you know somewhere that is "hyggeligt"?
Blog by Funky Ella