This month we're spotlighting one of Fife, and Scotland's prettiest and most historic villages.
Falkland is set at the foot of the Lomond Hills in the heart of Fife. For such a small place it has a lot to offer visitors and it's well worth a trip. The village has a rich and royal history. The magnificent Royal Palace was once the country residence of the Stewart kings and queens as they hunted deer and wild boar in the forests nearby. Built between 1501 and 1541 by James IV and James V, the palace has some of the most exceptional architecture of its time in Britain. It is also home to one of only two 16th century tennis courts in Britain.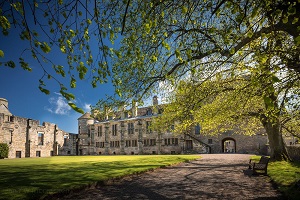 The gardens of the Palace are wonderful too with an ancient orchard and a wildflower meadow. The extensive formal garden was designed by Percy Cane.
Falkland Estate sits on the edge of the village. There have been settlements here from at least the time of the Iron Age people who built hill forts. It was a favourite royal hunting ground of the Stuart monarchs and home to Victorian leaders of rural and architectural style.
The Estate covers around some 1900 hectares, just under one-fifth of which is wooded, with the rest divided between arable farmland on the low ground and rough grazing on the hills. More than a third is an important "designed" landscape whose major elements date from the 19th century.
Falkland Estate is today has a network of pleasure walks from the Victorian and Edwardian periods as well as fascinating buildings such as the Memorial Chapel, the Tyndall Bruce Monument and the Temple of Decision.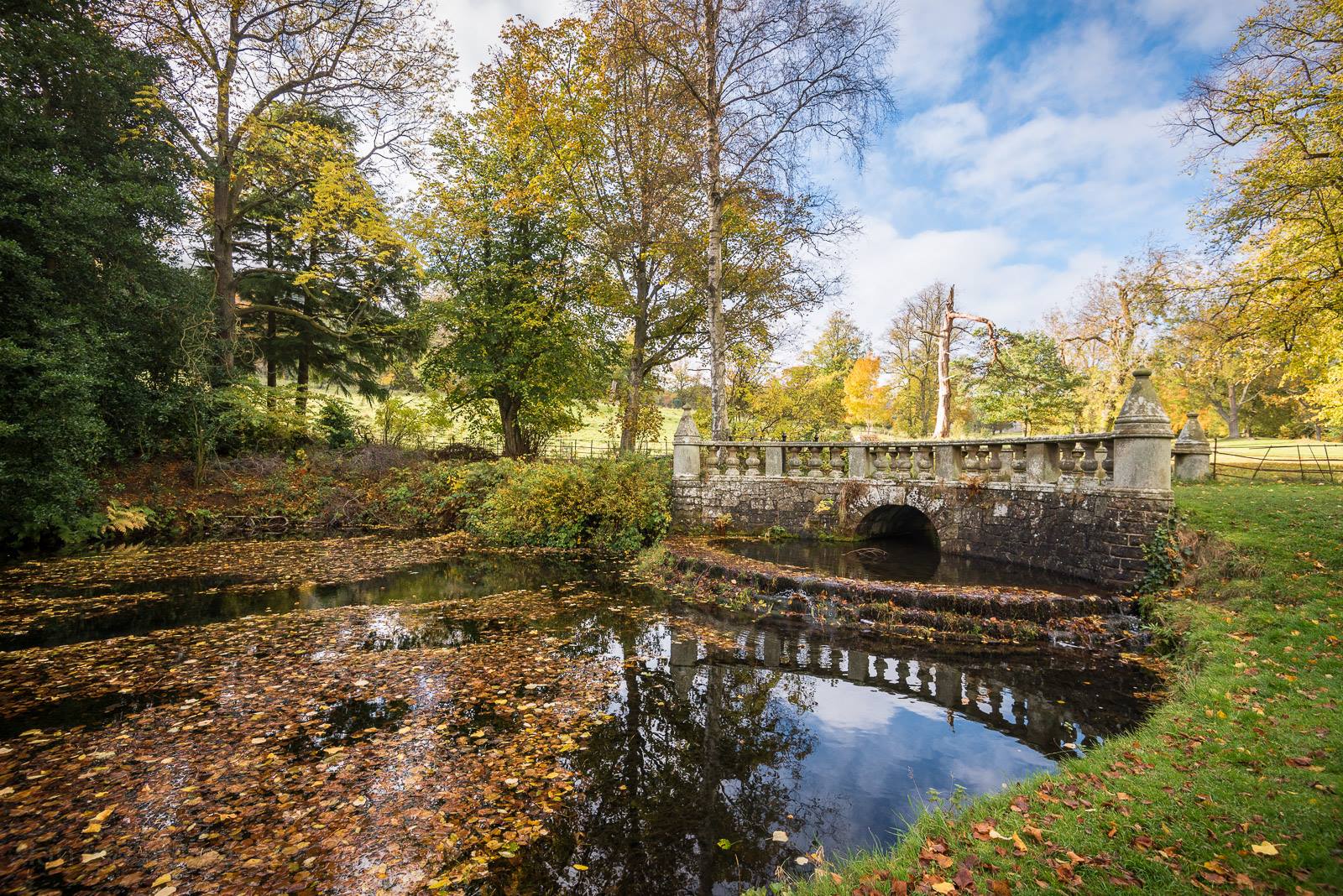 Falkland has of course become famous recently as one of the filming locations for Outlander. It features in the very first episode and again later in the series and in series two.
If you're visiting Falkland there are some lovely shops like and places to eat and drink like The Convenanter which was used as Mrs Baird's B&B.