Blog by Funky Ella Travels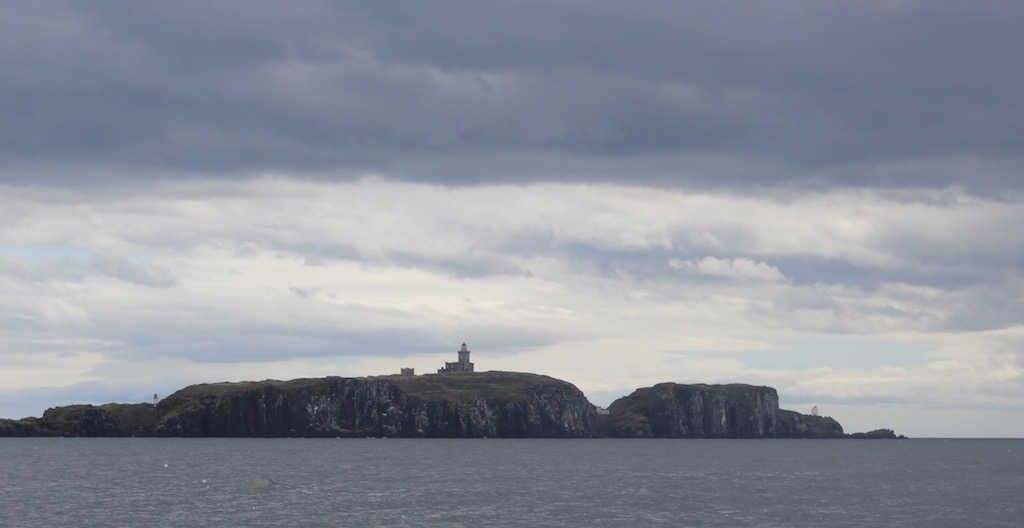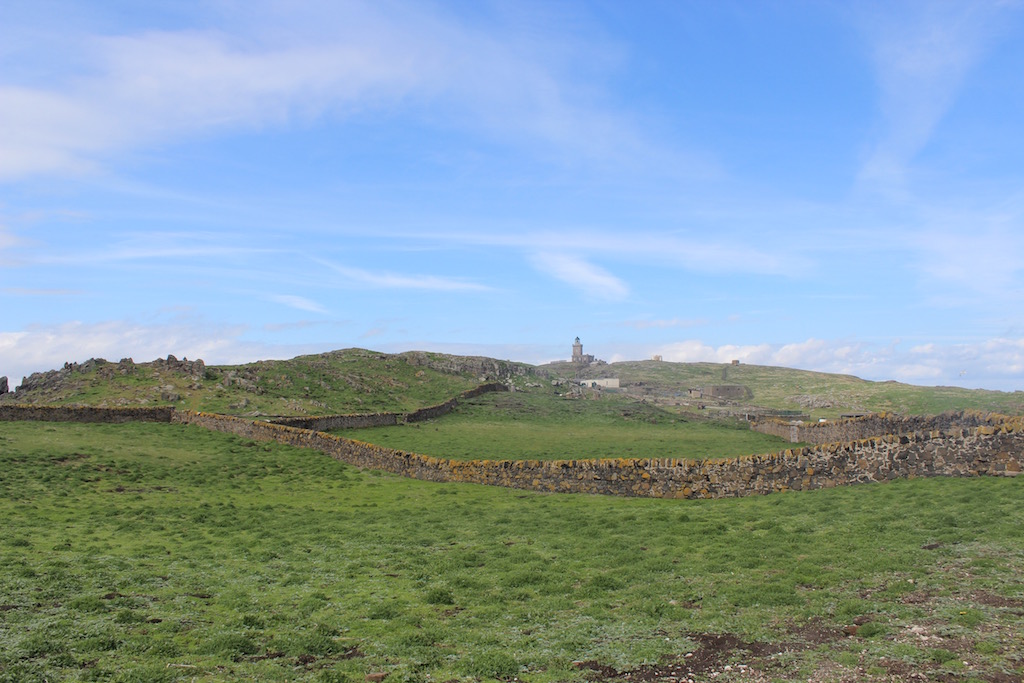 A trip to the Isle of May is one of my favourite ways to spend a day in Fife. Imagine a gentle boat ride, colourful and comical puffins, miles away from your daily life and on your return, an afternoon tea or fish supper to round it off. Sounds pretty ideal right?
The May Princess

Last weekend myself, Taylor and my mum headed to Anstruther, armed with a packed lunch and a flask of tea, and hopped on the May Princess, our vessel for the day. Anstruther Pleasure Cruises run daily boat trips out to the island from April to September and have done for 15 years. The boat has comfy padded seats, toilets, and a small shop where you can buy hot drinks, sweets and cakes and even a whisky, pretty much everything you need to make sure you have a comfortable and enjoyable journey, no matter how choppy the water is, which it certainly was when we went! Do you get a wee bit seasick? It's a risk worth taking, especially as the skippers assured us they had an ample supply of sick bags just in case and were always around incase anyone became ill, to cheer them up with their tales of life at sea and their sarcastic jokes. I love it when the waves are a bit crazy though, they could easily rock me to sleep. In fact I would have on the return trip if I hadn't treated myself to a steaming hot cup of coffee.
Meeting David Steel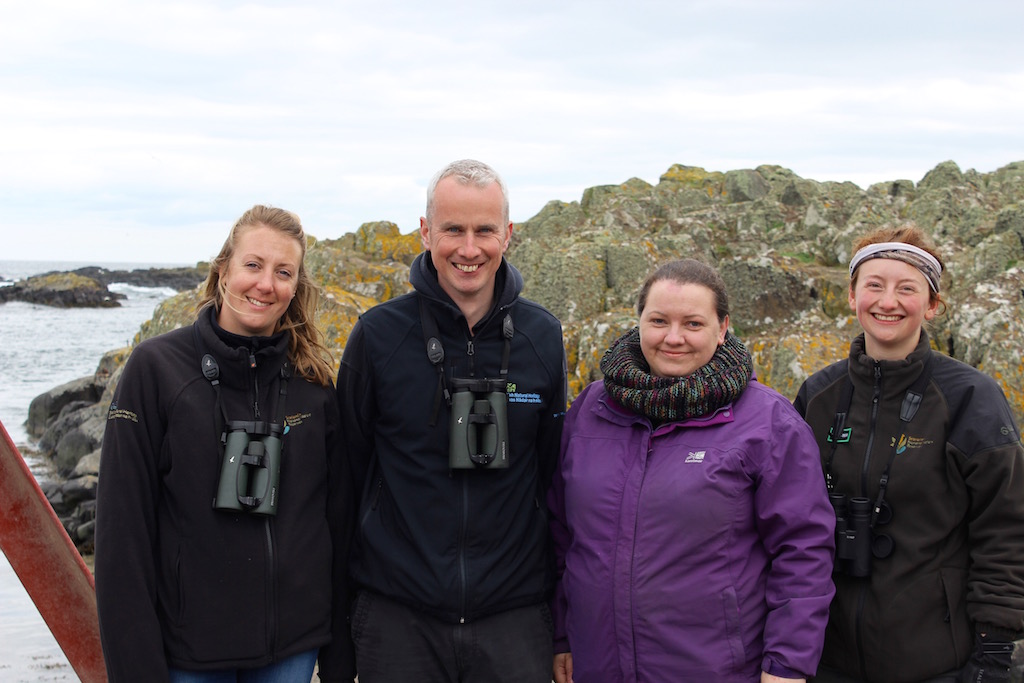 Once aboard the island my mum and Taylor went off to explore while I met up with the ranger David Steel for a chat about his life on the May Isle. Having lived on it for the past 3 years, and spending 14 years before that on the Farne Islands off the coast of Northcumberland, we can safely say the man enjoys the lifestyle and he spoke passionately about his day to day jobs, describing himself as an all round handyman.
His enthusiasm for the birds on the island was infectious as we enjoyed a cuppa in his cosy home surrounded by bookshelves of bird, flower and travel literature. I couldn't help but daydream as I went off to search for my mum what life would be like, living life in the middle of the sea. Not a supermarket or motorway in sight, amazing sunrises and sunsets that only you can see. Not to mention being the first person to lay eyes on the baby "pufflings" (that is just the cutest name!).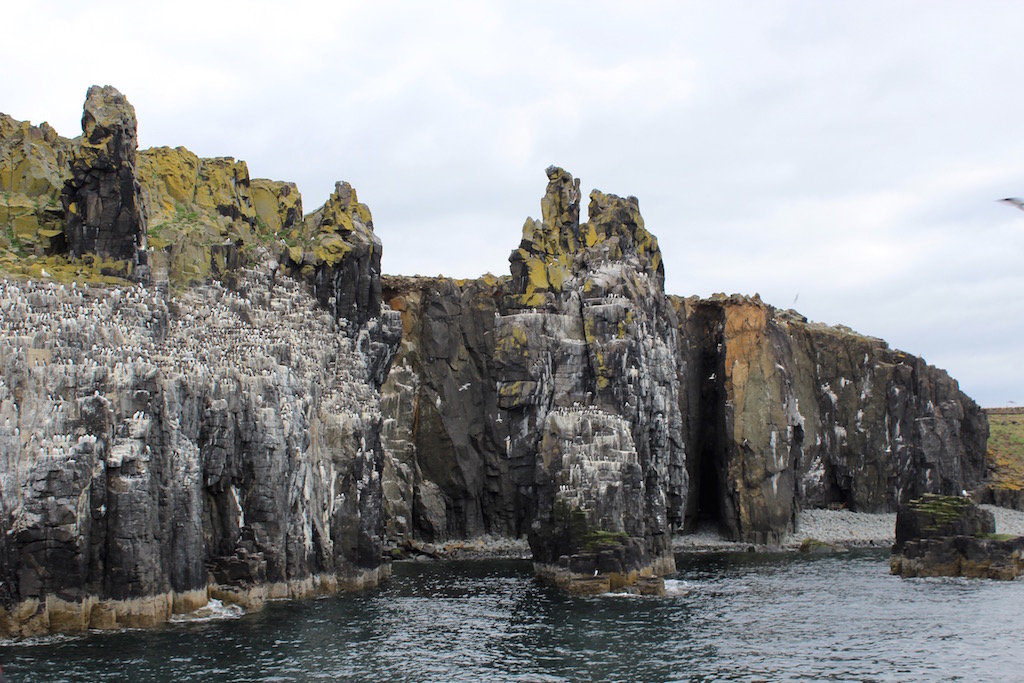 As I strolled around the edge, towering above the dramatic sea cliffs and dodging earthy mounds reminiscent of the Hobbit I felt a million miles away from ordinary life. The birds ducked and dived and sang in an alarmingly loud chorus as they began their mating rituals and what little visitors there were were dispersed around the vast area meaning at any point you felt you had the place to yourself.
Puffins and wildlife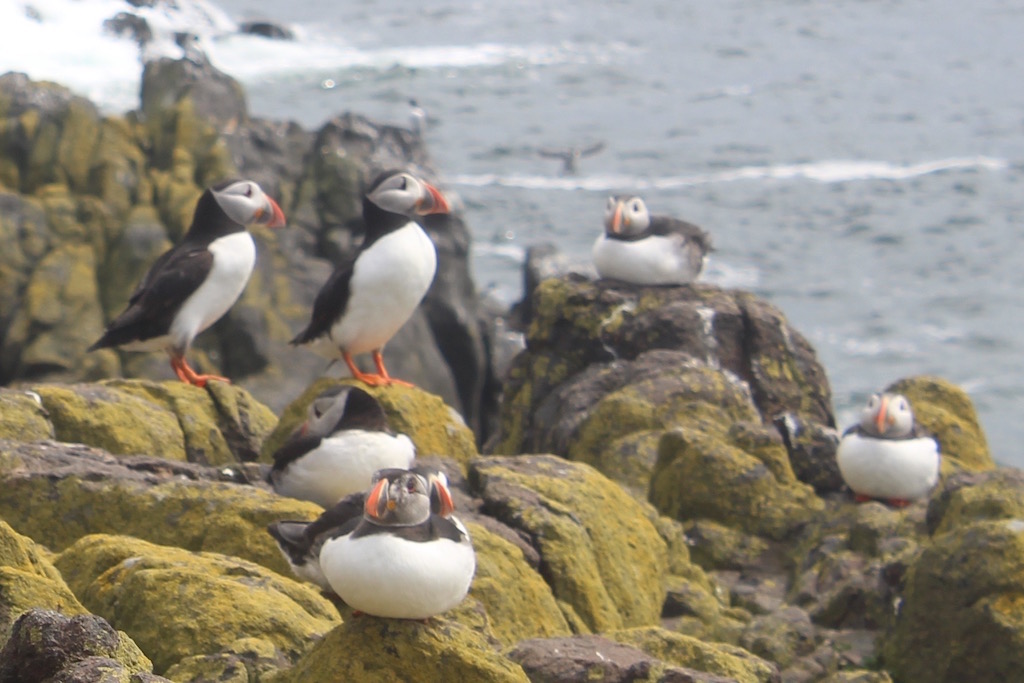 For nine months a year David lives on this magical island, with an ever changing small team of volunteers who monitor the 46,000 pairs of puffins as well as Guillimots, Razorbills, Shags, Kittiwakes, Eider Ducks and the east coast of Scotland's largest grey seal colony. Once overrun with both Vikings and smugglers this "Jewel of the Forth" is now an important National Nature Reserve and it's turbulent past is behind it, instead it's a peaceful haven, you are welcomed into it's pretty bay by the volunteers who are more than happy to chat about their vital work, you can then wander off on your own to discover the impressive sea stacks including the mighty Angels Stack, the hidden pebble beach and the rugged cliffs, lined with crevices and ledges formed naturally from the volcanic rock. Look out for the Robert Stevenson Lighthouse too which was built in 1814, replacing an earlier version which was the first lighthouse to be built in Scotland (1636).
You get roughly 2-3 hours on the island depending on the tides which allows you time to see a good portion of the island and stop for a cuppa and a bite to eat. There aren't any cafe facilities on the island so I'd advise bringing some food or you can return to the little cafe in the boat which stays open while you're there. There is a lovely newly built visitor centre with information boards and amazing views over towards the Lothians and the south of the island, we sat here on the benches to enjoy our coffee and the view before heading back to the boat.
Perfect end to the trip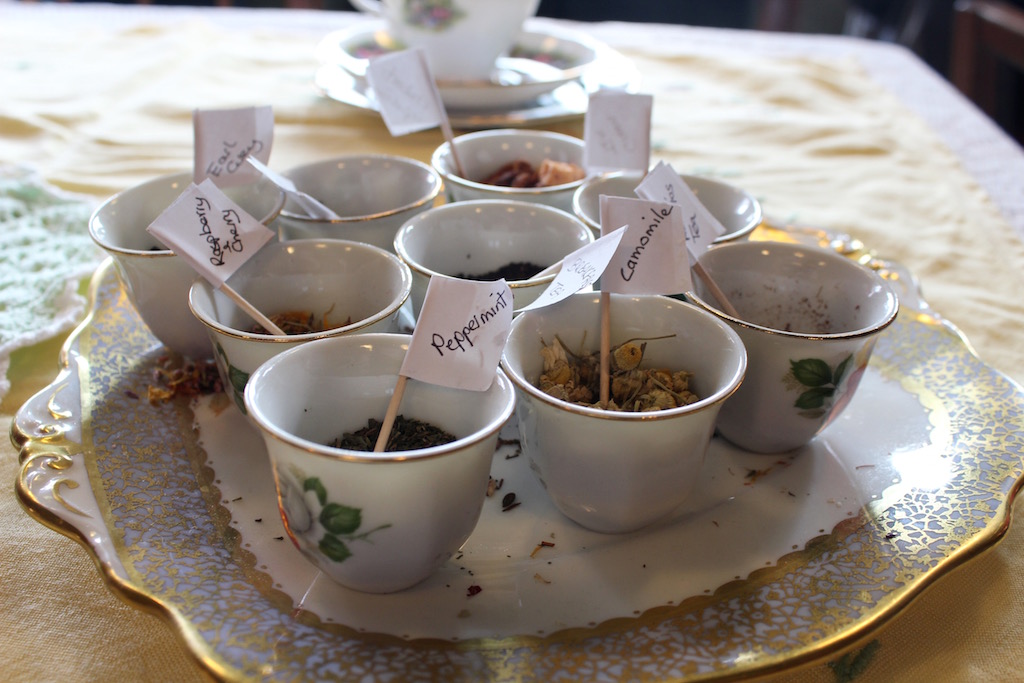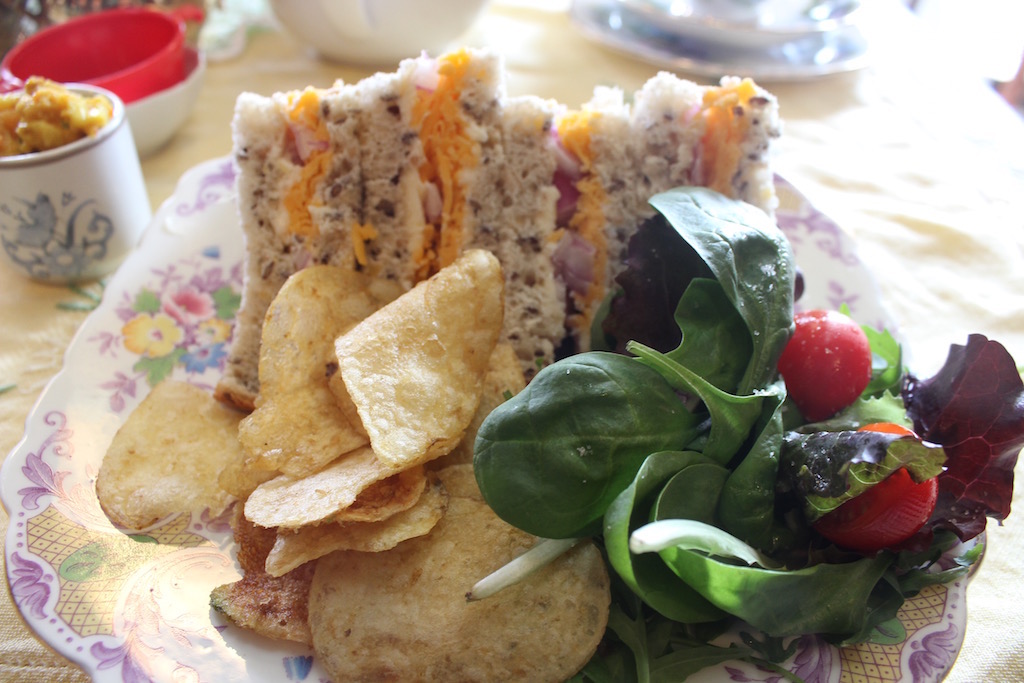 Back in Anstruther we had an amazing afternoon tea at Curiositeas, which has just opened on the waterfront. The vintage quirky decor was right up my street and the homemade scones, jam and clotted cream were the best I've tasted for a very long time. I've a feeling this place will be popular, it's a nice alternative to the usual fish supper. We ended with an amazing slice of walnut sponge, which rounded the day off perfectly.
Isle of May Rib "Osprey"
As well as the May Princess, you can also access the Island on the Isle of May Rib "Osprey".
Landing trips run from the beginning of April through to the end of September, sailing on the Isle of May Rib "Osprey" from Anstruther will give you 2 to 3 hours to wander around this wonderful island, which has stunning views and wildlife round every corner.
The Isle of May is only 5 miles from Anstruther and that's just a short hop for the Isle of May Rib "Osprey", Generally less than 25 minutes undertaken at a nice cruising speed which includes stops to view the various wildlife which may be encountered on the way across, The Isle of May rib trip is very adaptable and time out to watch Puffins, seals or even Porpoises and whales if we come across them is built in. Viewing the seals swimming and lying about on the rocks and also going along the sea cliffs and around the island will also be a great feature of your Isle of May trip.