This string of picture postcard fishing villages, running from Elie to Kingsbarns, aren't just gorgeous to look at, they offer a varied mix of indoor and outdoor activities for families, as Janice Hopper from Scots2Travel.com discovered.
1 .
Hit the beach
I'll start with an obvious but timeless choice. Children love a beach, and this corner of Fife spoils them rotten. From small, intimate harbour beaches such as Anstruther to the sweeping sands of Kingsbarns and Elie with its cute beach huts, there's ample choice. Nothing beats it...and it's FREE.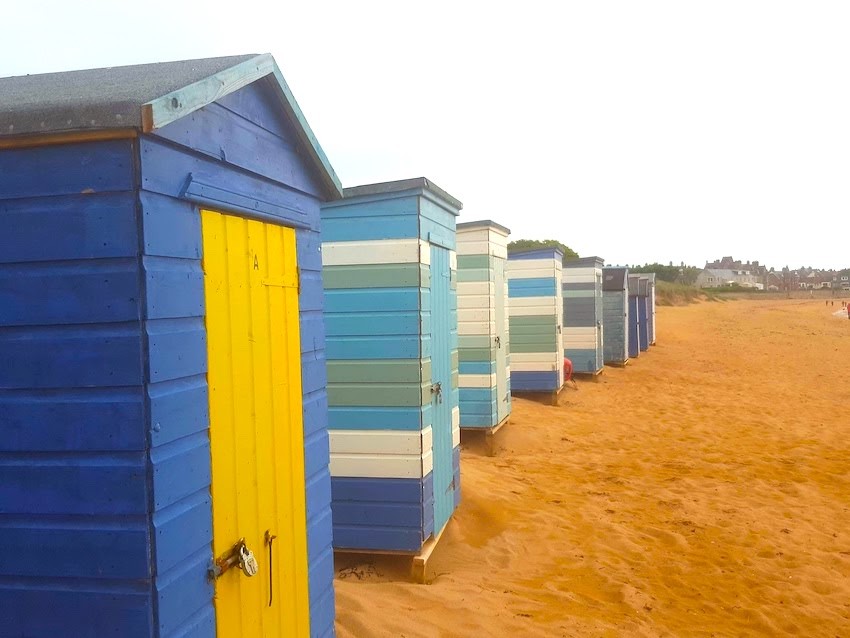 2 .
Go with the tides
On warm days, Fife's tidal pools draw swimmers and paddlers of all ages. Our little lad took the plunge at Pittenweem's glorious tidal pool, but you could also consider the St Monans pool or the Cellardyke pool near Anstruther. Be sure to check the tide times here to ensure you don't miss out. FREE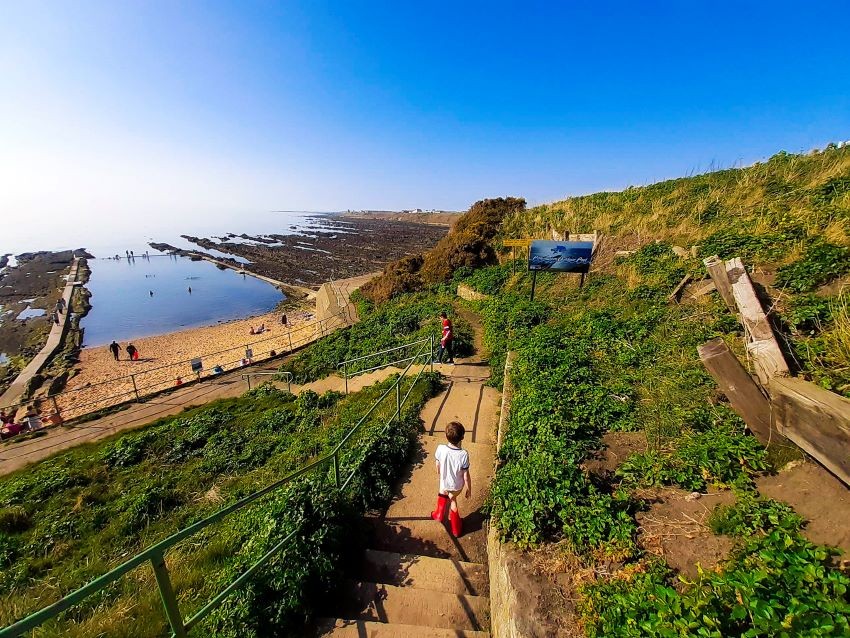 3 .
Visit Cambo Gardens, near Kingsbarns
This elegant estate is a popular family attraction with ample space for little ones to run off steam. As we admired the flowers in the vast Walled Garden and the vegetables in the Edible Garden, the children played tag before heading into the glasshouses to admire the flowers.
Much of the food from the gardens ends up gracing the tables of Cambo's cafe, which is known for its vegan and vegetarian dishes and is situated in a stable building that dates back to the 1760s. Al fresco dining is also possible on fine days. We stopped for coffee and cake before letting the kids run off their sugar rush in the natural playground known as Elf Village. Wooden structures, pots, pans, huge plastic teapots and 'real gold' pellets created a role-playing haven. Cambo also boasts its own private beach, so take a walk through the woods to reach the shoreline.
These gardens are globally renowned for snowdrops, for those considering a Spring visit.
Entry to the gardens is £6.50 for adults and free for carers and under 16's.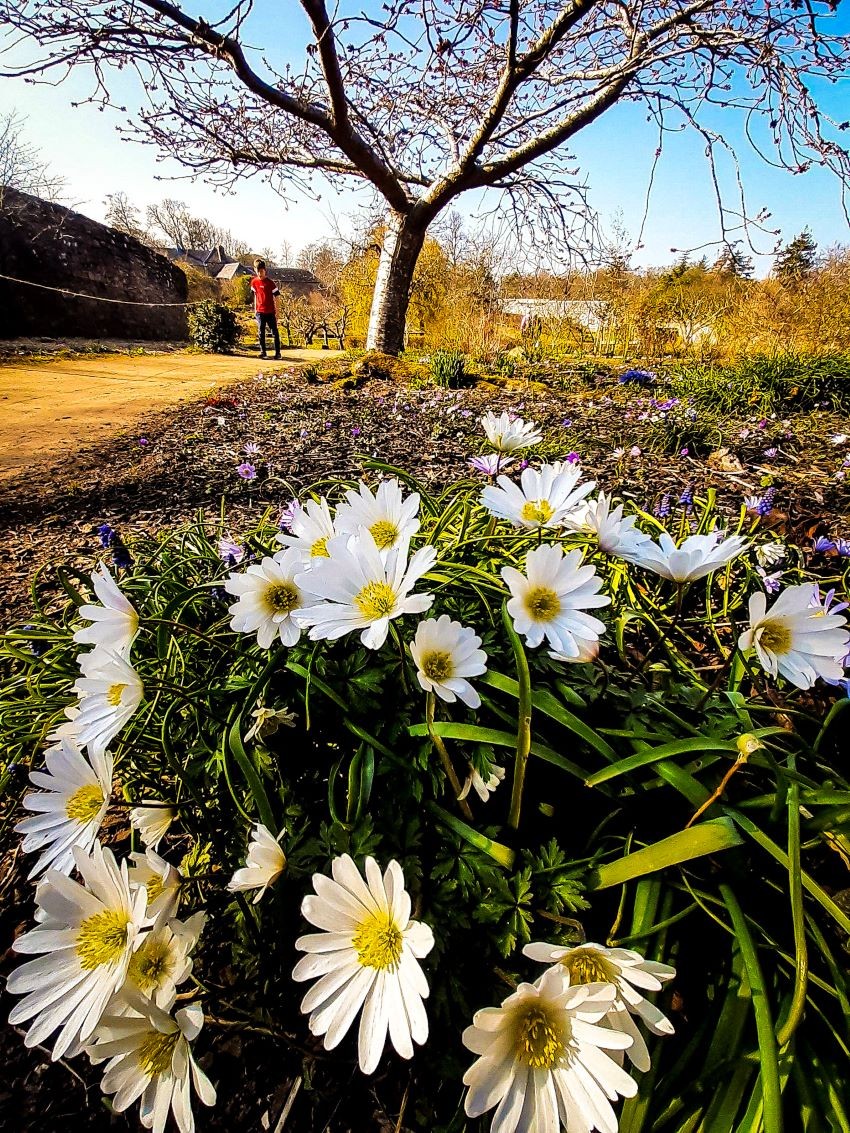 4 .
Explore Scotland's Secret Bunker
This underground warren, tucked away in the Fife countryside, was the former Scottish HQ in the event of nuclear war. Built in 1953, it was built to deal with the nuclear threat of the Cold War, only closing in 1993. As such, it's eery, fascinating and mildly terrifying in equal measure. As we descended underground the temperature dropped (remember to bring coats or jumpers) and we entered a world that thankfully has never been used in anger. Maps of Scotland featuring the wind direction glowed in the subterranean darkness, old but genuine recordings that were destined to be played in the event of nuclear war rang in our ears, and rows of beds for the select staff chosen to man this confidential venture all stunned us into near silence. The children and us adults were equally fascinated and admittedly slightly anxious and saddened by it all, but what a site to explore. A unique day out.
On a lighter note, the children met two friendly bunker cats, admired the volunteer soldiers who manned the gates, plus chomped down caramel wafers in the bunker café.
Family Ticket (2 adults, 2 children), £37.95.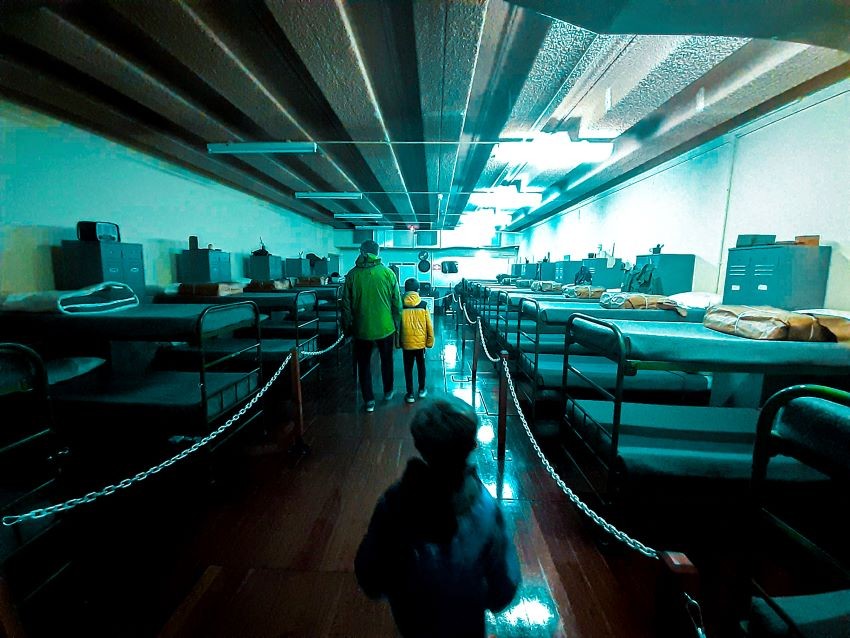 5 .
Discover Scotland's Fisheries Museum, Anstruther
This maritime corner of Fife was naturally renowned for fishing. Scotland's Fisheries Museum is a surprisingly vast Tardis-like structure, filled with life-size boats, stories and fishing paraphernalia. It does well to get across the sheer scale of the industry, from the sail makers and auctioneers, to the fishing girls who travelled the east coast following the herring fleet from Shetland south. Details that jumped out to my kids were the cloots (bandages) on the herring girls fingers to protect them from cuts, the thought of heading off fishing in a coracle piqued their interest, and the humble and tiny fisher family's cottage also caught their attention. A gift shop and café are available on site.
Adult: £9.00, Child: Free.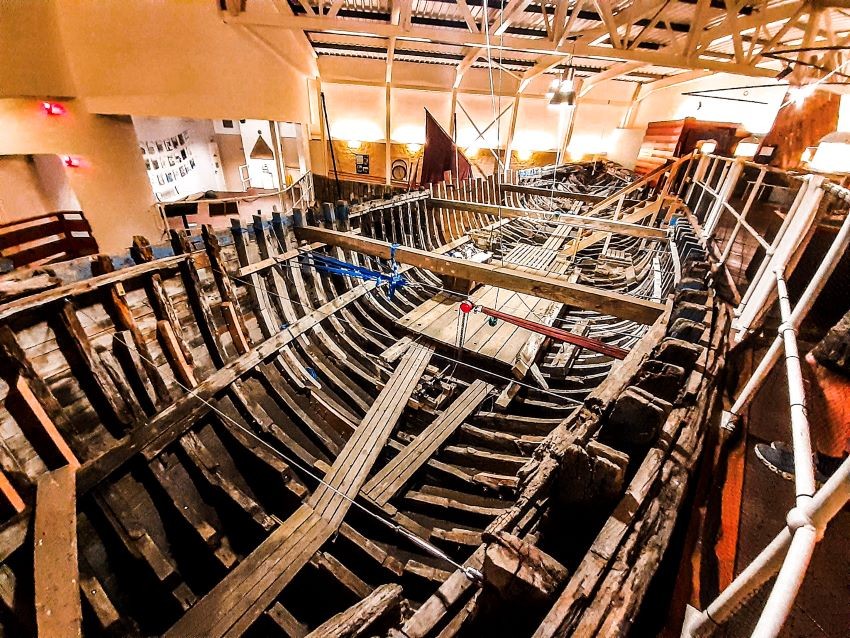 6 .
Visit a cave
Drop down into a natural underground cave linked to the 7th century missionary, St Fillan, who's said to have lived here for a few years in roughly AD 640. This visit will only take up a few minutes of your time, so grab the key from Pittenweem's Cocoa Tree cafe and head underground. FREE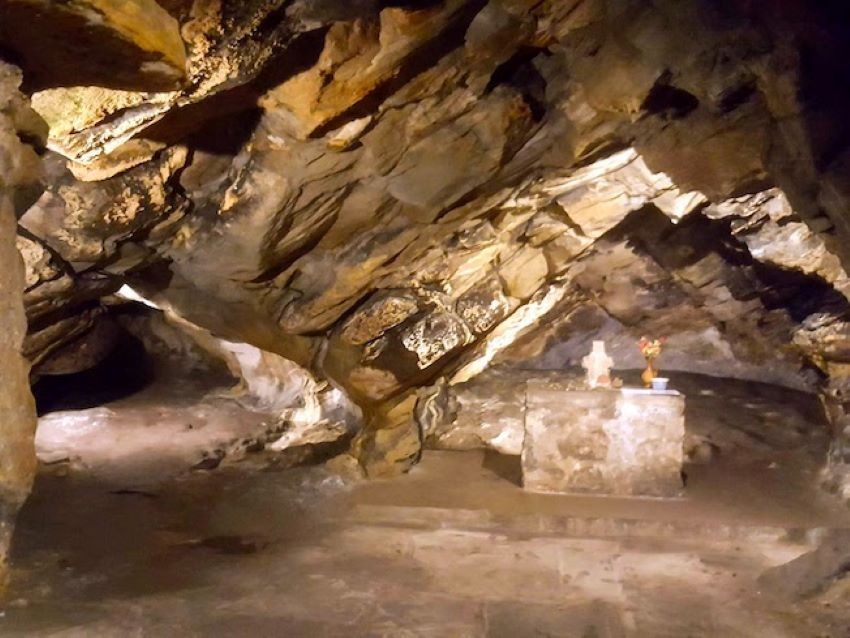 7 .
Top tips for places to eat and drink
The Dory, Pittenweem
There are ample places to grab a takeaway, chipper or ice cream but if you're seeking a family-friendly sit down meal, make it The Dory in Pittenweem. Add 'eating fresh, excellent seafood in an East Neuk fishing village' to your list! As my kids tucked into their battered hake and chips, my youngest exclaimed, 'That hit the spot!' The food is seasonal and quality, starting with Cumbrae crispy oysters and new season Wye Valley asparagus. A main of Pittenweem half lobster washed down with a glass of rosé was bliss, as my husband opted for the hake 'fish of the day' dish. Absolutely delicious.
Pittenweem's Cocoa Tree
For dessert we headed to Pittenweem's renowned Cocoa Tree chocolate shop and café. The children were in heaven. Their vanilla ice cream was served with a chocolate spoon and real chocolate sauce, all washed down with a hot chocolate.
I opted for an intense hot chocolate (a tiny cup is all you need, it's staggeringly good) accompanied by a quinoa and harrisa chocolate bite. And a cheeky takeaway slice of chocolate cake was stupendously moist. We will be back!
The Cheesy Toast Shack
Informal takeaway al fresco dining at Kingsbarns Beach. Their signature dish is the macaroni cheese toastie - a thing of beauty.
The Ship Inn, Elie
This seaside restaurant offers pub favourites like Fife beef burgers as well as championing local shellfish and Scottish seafood. Alternatively, step outside to the seasonal BBQ, open every day throughout the summer.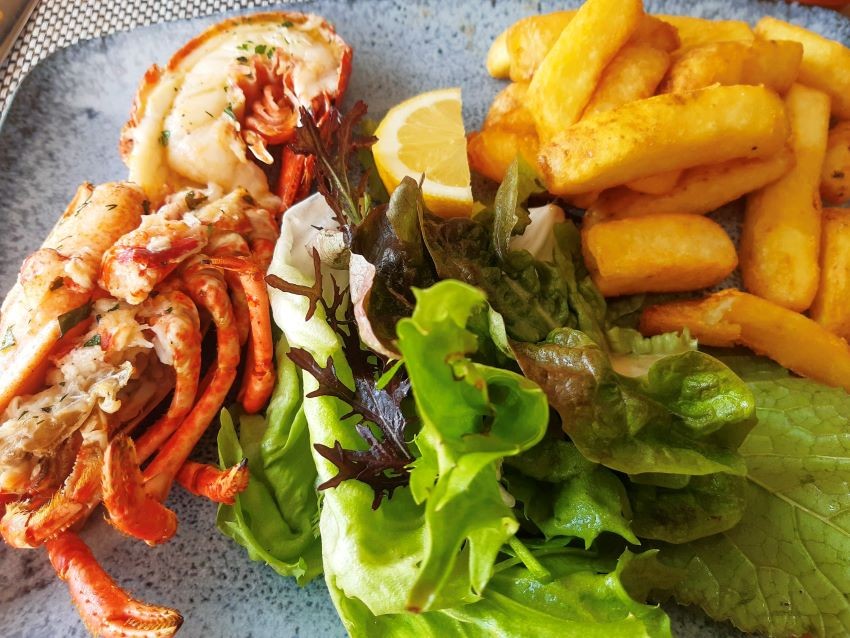 8 .
Top tips for places to stay
Madeira, nr Pittenweem
This East Neuk of Fife gem is a rural escape, yet it's only a five minute drive from Pittenweem's beach and tidal pool. Its five one-bedroom Terraced Cottages are ideal for couples, but can sleep up to four people in each. And the three-bedroom Gardeners Cottage is spot on for families, and all ages are drawn to the hot tub. The cottage has a large, modern kitchen, living room with a wood-burning stove, a sunroom, secluded patio area and a garden with rope swings.
On fine days cook and dine al fresco at The Dell fire pit. Alternatively, drop into The Bothy, a covered terraced area with pizza ovens. There are ample grounds and trails for children to explore, plus eggs to fetch from the Madeira chickens. The estate also regularly welcomes family group celebrations. As well as the Bothy and the Dell, exclusive-use parties can access a Games Room that houses a big screen TV, pool table, darts board, fridge, chess table and log burner.
Elie Select, Elie
Elie Select offers a portfolio of houses in and around Elie. From period houses with sea views and an eco house overlooking the beach, to spacious properties on the elegant Elie Estate, choose a destination and property to suit your family. The Blue House, No2 Elie House and St Regulus have three bedrooms, and one of Elie Select's larger beach houses can accommodate up to twenty guests, so there's something for families great and small.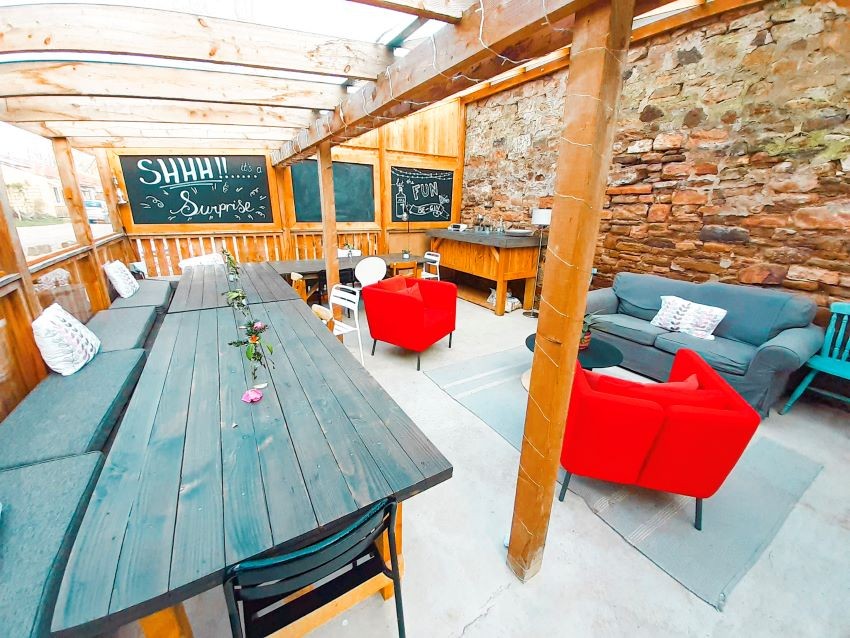 Places we couldn't quite fit in or hadn't opened for the season.
Kellie Castle and Garden, an NTS property near Pittenweem.
Isle of May Boat Trips - set sail from Anstruther to see Scotland's iconic puffins.
St Monan's Windmill and Welly Garden.
Fife Coastal Path that runs from Kincardine to Newburgh.
But we'll be back!