Us Fifers are a canny lot – and that's why we love days out that don't cost a penny!
1 .
Fife Coastal Path
Take your pick of the stretches of footpath that cling to Fife's spectacular, and ever- changing, coastline. Starting at Kincardine and ending at Newburgh (or vice versa), this 117- mile route is easily broken into day-sized chunks, such as Limekilns to Burntisland (which offers the unforgettable experience of walking under iconic Forth Bridge) or Wormit Bay to Newburgh, with its outstanding views across the River Tay and beyond.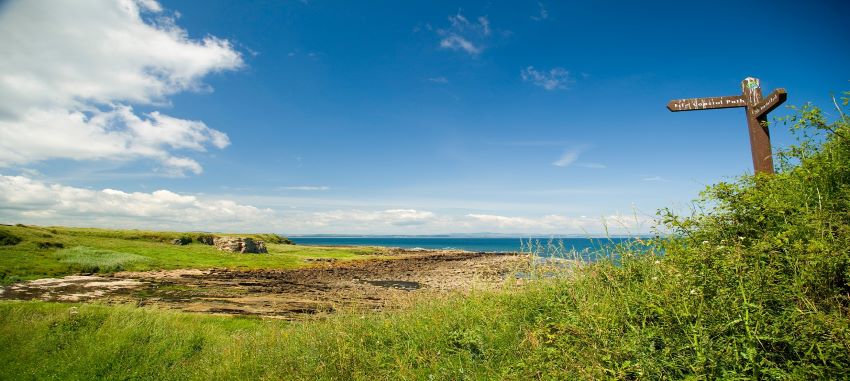 2 .
Kirkcaldy
Kirkcaldy Galleries is a great destination on a rainy morning. Home to a museum (don't miss the 'Moments in Time' exhibition, which captures 24 moments in Kirkcaldy's history, from 300 million years ago to the modern day), an art gallery with an acclaimed collection of Scottish art, along with facilities for researching local and family history and a children's play area. And it's all free.
In the afternoon, when hopefully, as often happens in Fife, the sun comes out, head for Beveridge Park with its woodland walks, outdoor play areas and Bog Gardens, which are home to everything from tadpoles to oyster catchers.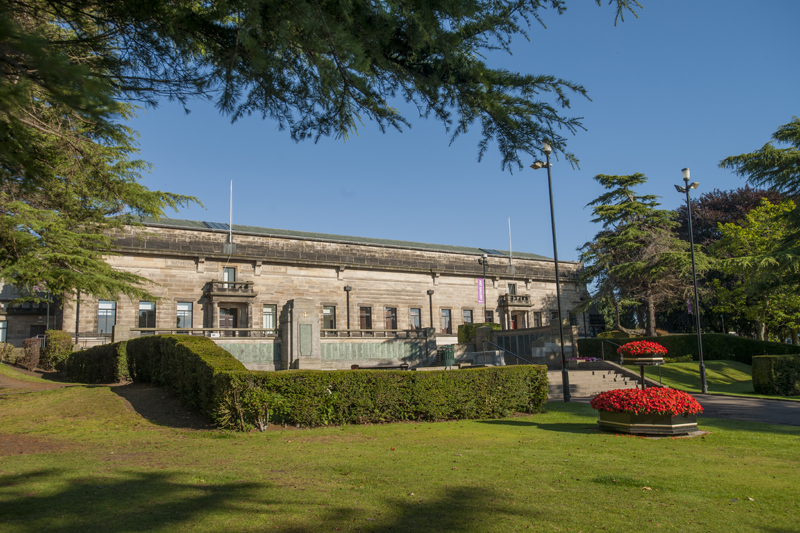 3 .
Dunfermline
The Carnegie Library and Galleries is one of the jewels in the crown of Scotland's newest city. This award-winning museum tells the stories behind Dunfermline's rich, sometimes royal and always fascinating history.
Next, walk through the nearby graveyard to Dunfermline Abbey. There's an admission charge for entry to the Abbey's medieval nave but you can explore the atmospheric surroundings around this majestic royal mausoleum for free.
Finally, head to the Andrew Carnegie Birthplace Museum to find out more about the Dunfermline philanthropist who gave so much to the world and to his home town – including free entry to this museum.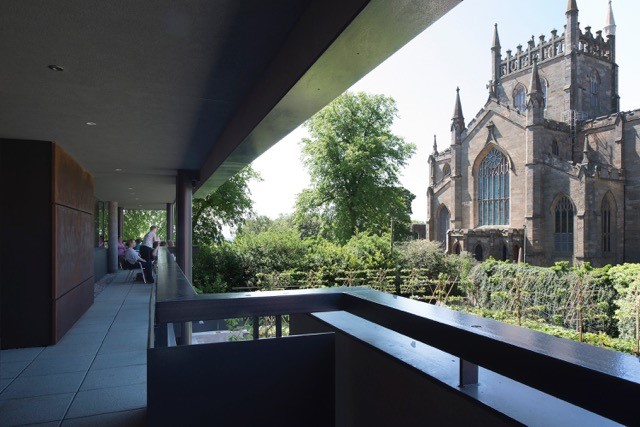 4 .
The Beach
Fife's beaches are fabulous! And, of course, free! Choose from beaches in busting seaside towns such a Burntisland, Kinghorn and Leven, beaches at harbours, beaches hidden away in tiny coves, beaches which are vast expanses of golden sand and beaches with rockpools, waves and towering cliffs. Whether you're looking for a beach for paddling, surfing, paddleboarding, wild swimming, wildlife watching or building sandcastles, you'll find it on the Fife coast.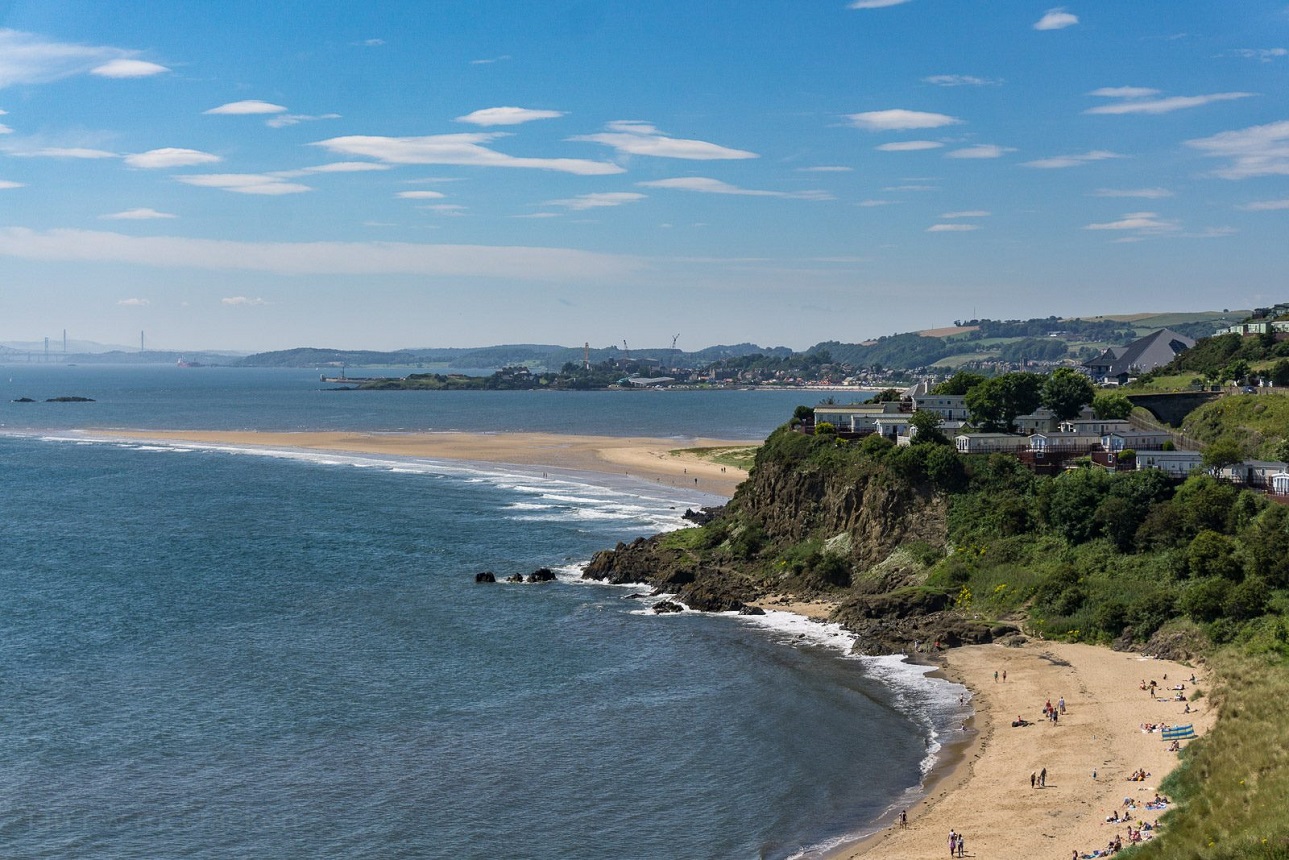 5 .
Craigtoun Country Park
Although there's a small charge for some of the attractions at Craigtoun Park, admission and parking are free. And there's no shortage of ways to spend your time without spending any money.
Located in the stunning grounds of a once-grand mansion, Craigtoun Park's free activities include an adventure playground, all-inclusive play equipment, trampolines, a zip wire and the much-loved Fairy Glen, which I've been convinced since childhood is home to Fife's Magical Little People.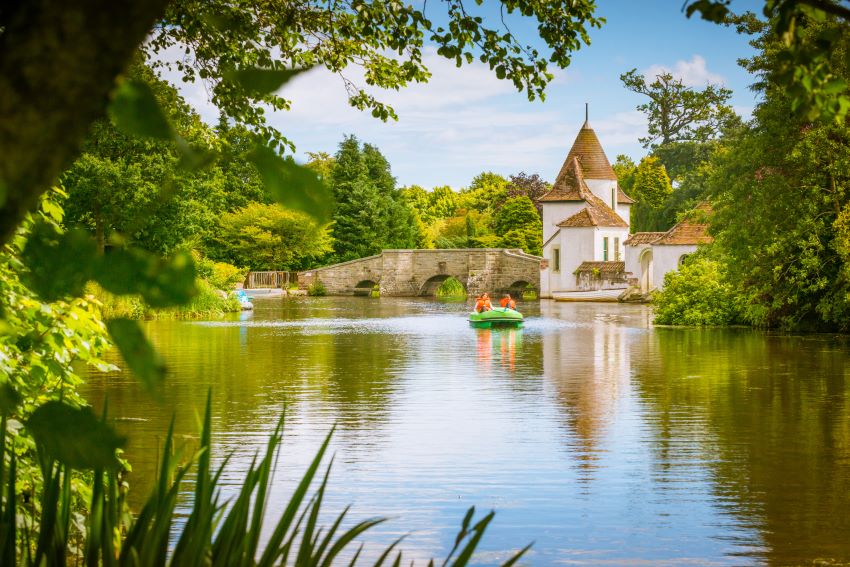 6 .
Wemyss Caves & Visitor Centre
Free guided tours of this nationally important heritage site are provided by the Save Wemyss Ancient Cave Society. The knowledgeable tour guides take visitors deep into Wemyss Caves, where the walls are decorated with over 50 carvings made by Picts. Tours, which must be booked in advance, start at Wemyss Caves Visitor Centre, which also has a small, but excellent, museum about the history, geology and industries of this often-overlooked corner of Fife.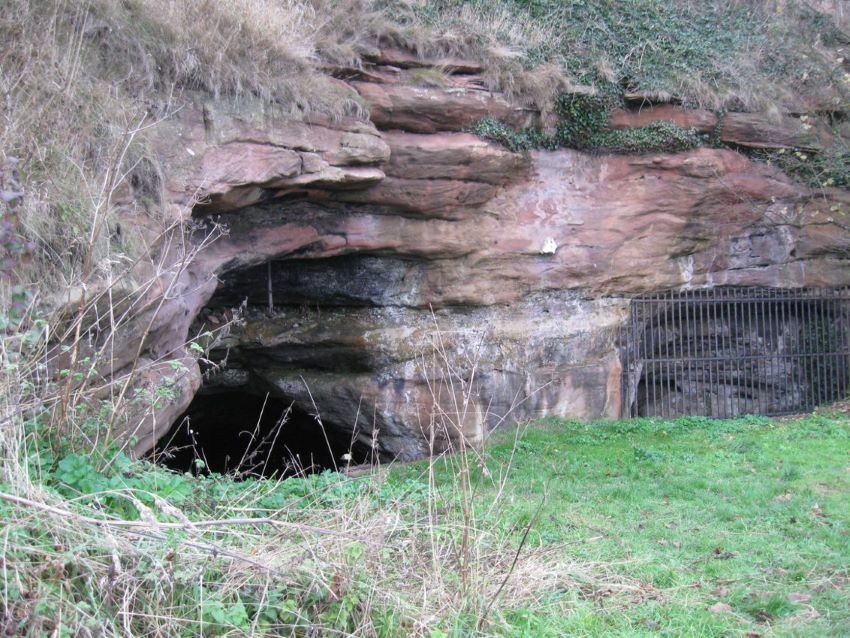 7 .
Take a Dip
If you're a wild swimmer, you'll be spoilt for choice as there are pools, bays and lochs all over the Kingdom which are great for an outdoor dook. if you're keen to dip your toe (and more!) into the world of wild swimming, why not check out Fife's open air, tide-filled Victorian bathing pools? St Monans, Cellardyke and recently-restored Pittenweem tidal pools are very popular with Fife's wild swimmers, with the stone walls providing shelter from waves and wind and instilling a sense of community and friendship.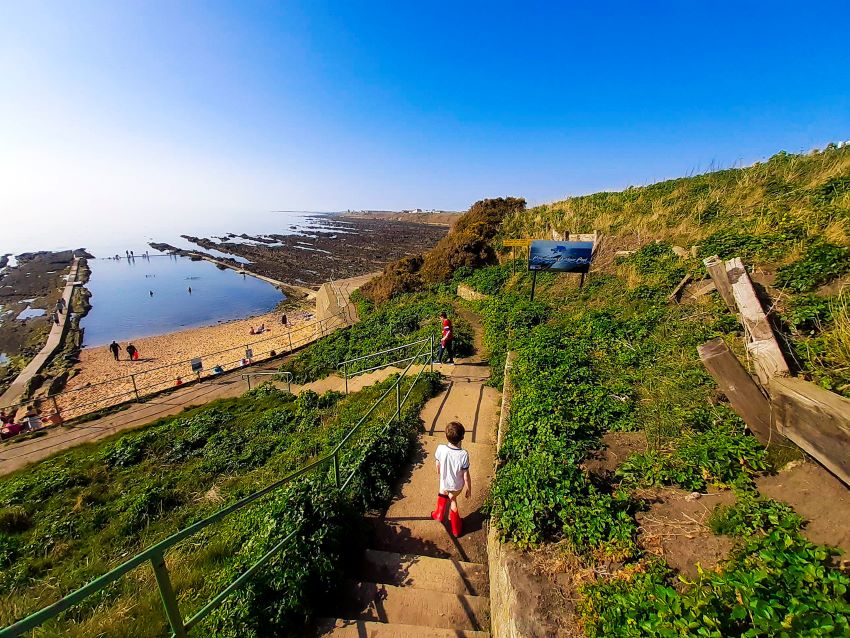 8 .
Glenrothes Art Trail
Back in the 1960s, when Glenrothes was, quite literally, a new town, the newly-appointed town artist used left-over building materials to create art installations. A pile of concrete slabs became a stone circle, discarded paint was used for murals in underpasses and stone toadstools appeared in a park.
Today, over 170 pieces of public art are dotted across Glenrothes, providing a wonderful Art Trail for walkers and cyclists. How many works of art can you find?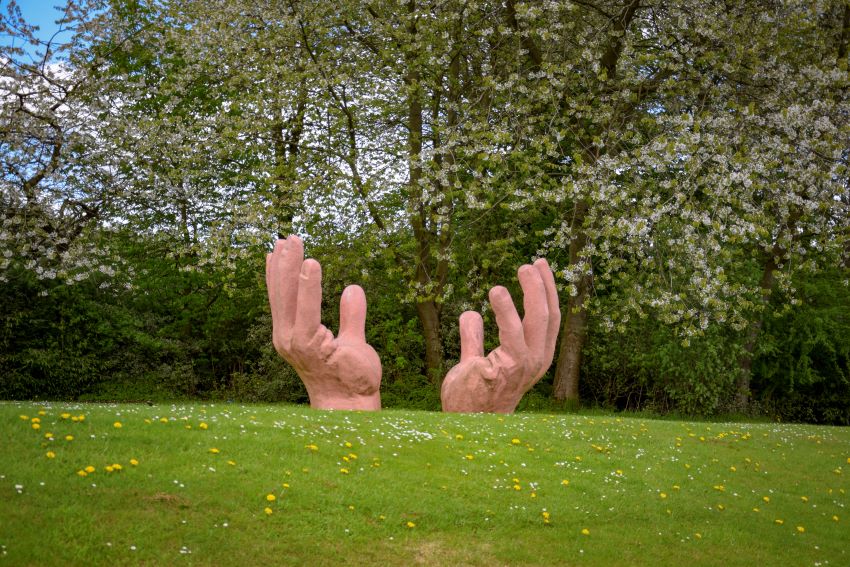 9 .
Falkland Estate
Escape to the country in this beautiful expanse of Fife's great outdoors. Once a Royal hunting ground, Falkland Estate is now open to all, including well-behaved dogs.
Almost 30km of well-maintained paths and tracks lead through forests, by farm land, up hills and over burns. Look out for deer, mischievous red squirrels and swooping birds of prey – and take big, deep breaths of the freshest air imaginable. Then play 'Spot The Outlander Location' in the nearby village of Falkland.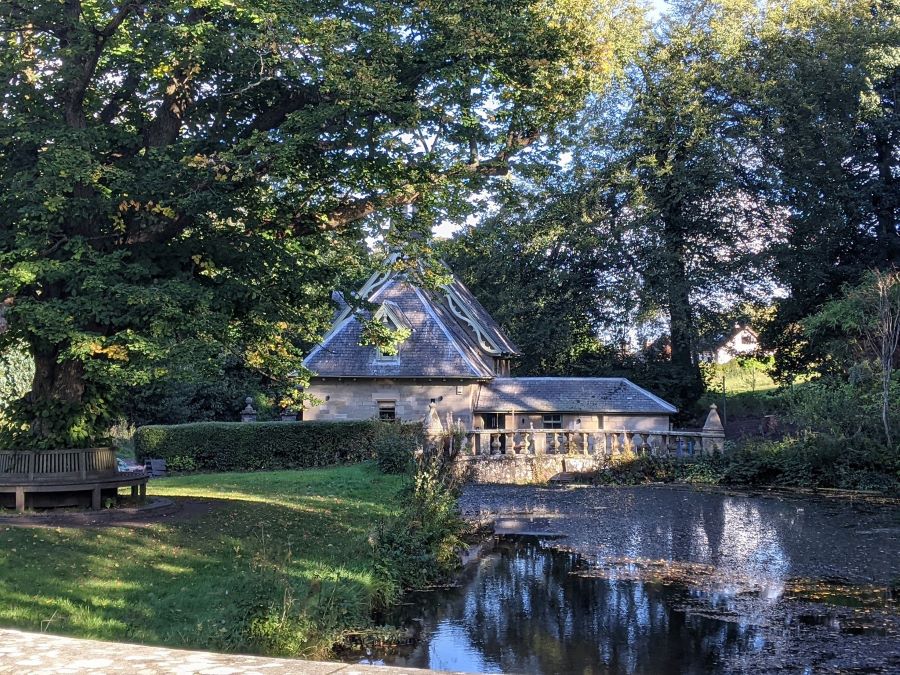 10 .
St Andrews
Begin your free day out in the legendary home of golf with a bracing walk along the West Sands or, if you're feeling sporty, recreate the opening scenes of Chariots of Fire with a run along this spectacular beach.
Explore the narrow lanes and closes that link the town's medieval streets, 12th century Cathedral, ancient castle and historic university buildings. Watch golfers fulfil their lifelong dream by teeing off on the Old Course and, if you get the chance, walk across the world-famous Swilcan Bridge on a Sunday when there's no play on the Old Course.
To finish on an eerie note, head to the mysterious Pagan place of worship at nearby Dunino Den and experience the chill as you descend the stone staircase to the altar stone.