Ten unmissable experiences that are guaranteed to make a visit to Fife even more memorable. What's on your bucket list?
1 .
Walk across the Swilcan Bridge
Once known as the Golfers' Bridge, Swilcan Bridge has been taking golfers from one side of the Swilcan Burn to the other for hundreds of years. Today, it's one of the most instantly recognisable hazards in golf, although golf balls land in the burn far more often than they hit the 700-year-old bridge. On a Sunday when there's no play on the Old Course, you are free to walk on the course. Don't forget to take that selfie!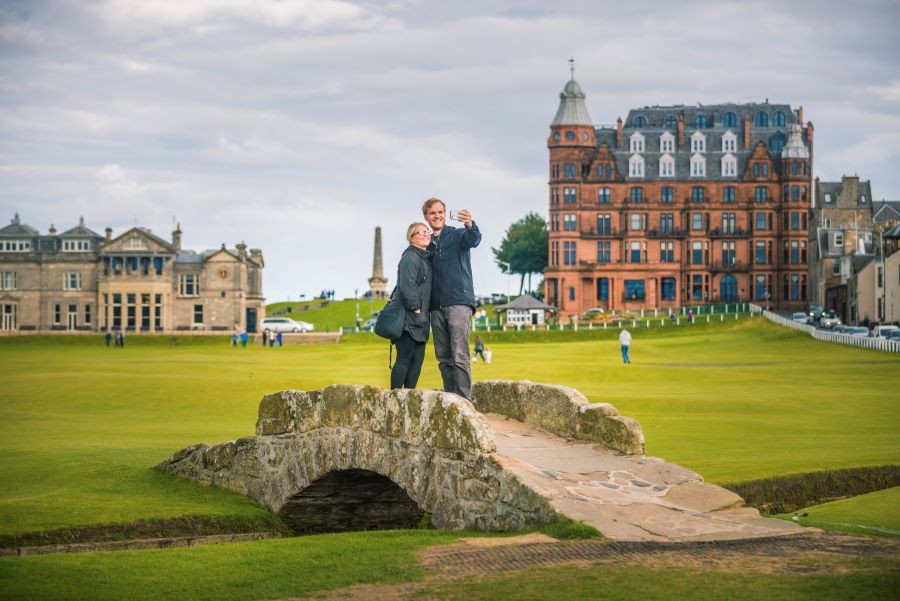 2 .
Peek at the puffins
Take a boat trip from Anstruther to the Isle of May from mid-April until mid-August to see hundreds and hundreds of puffins. Puffins waddling along grassy clifftops, flying out of underground burrows only metres from your feet, skimming over the waves and standing on watch on the roof of an abandoned World War II concrete bunker. Choose from a leisurely boat trip on the May Princess or speed across the waves in Osprey or Osprey II.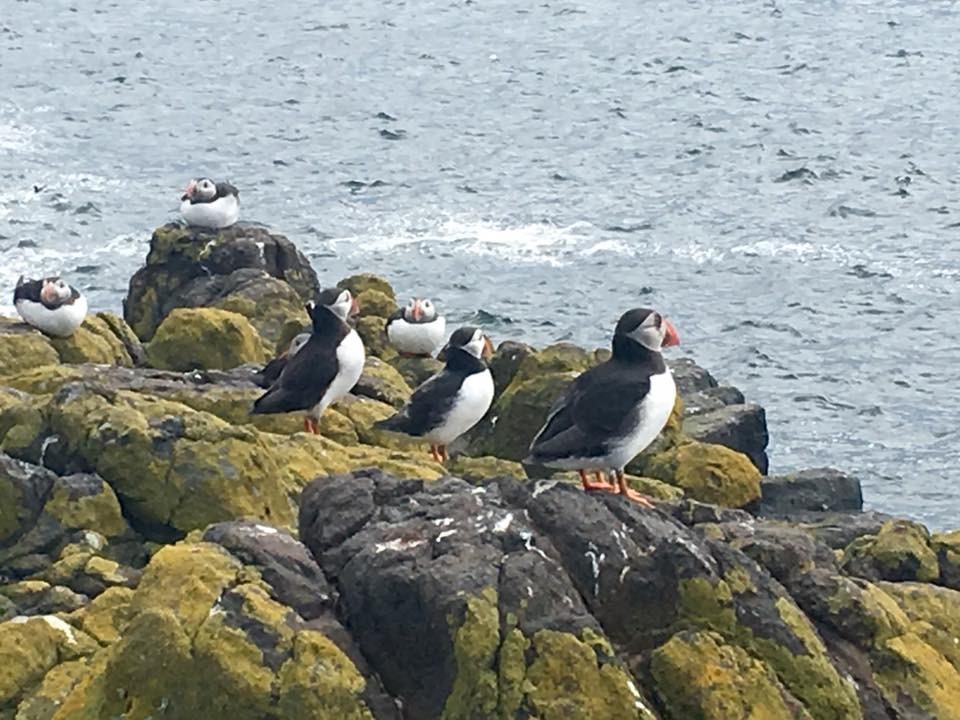 3 .
Climb Fife's highest point
Climb to the summit of both Lomond Hills. West Lomond is the highest spot in Fife and its neighbour, East Lomond, isn't far behind it. However, you can claim both peaks relatively easily as there are paths leading to the top of each of the Lomonds and there's a trail linking the hills. If you can, do the double on a clear day as the views from the top of both Lomonds can be spectacular – look to the south for Arthur's Seat in Edinburgh and north for Ben Vorlich and Schiehallion.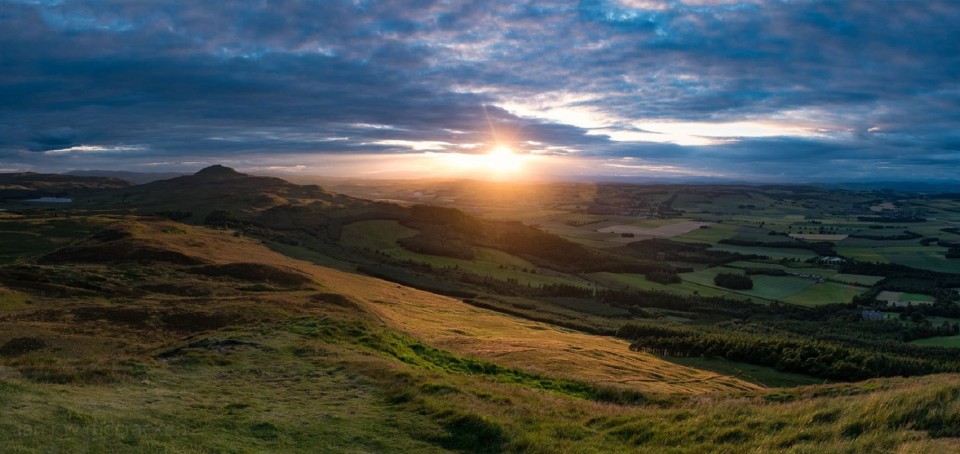 4 .
Tuck into freshly-cooked lobster sitting on an East Neuk harbour wall
Tuck into freshly-cooked lobster sitting on an East Neuk harbour wall. The Shellfish Shack in Anstruther, Crail's Lobster Hut and the East Pier Smokehouse are mouth-wateringly good places for this Fife delicacy. Don't worry about the lack of proper plates or cutlery – lobster's at its best eaten with your fingers!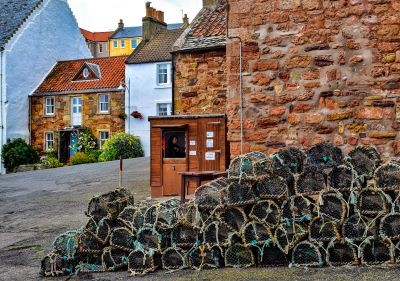 5 .
Walk Scotland's longest continuous coastal path
Regardless of your age, fitness or mobility, it's possible to undertake a stretch of the Fife Coastal Path. Scotland's longest continuous coastal path. For smooth, easy walking (with lots of stopping off points), follow the Fife Coastal path along Kirkaldy Esplanade, which is ideal for buggies and wheelchairs. Further along you'll come to lovely coastal towns of Aberdour, Kinghorn and Burntisland where you can stop off at a lovely cafe for refreshments. To test your coasteering skills, scramble your way from Kingsbarns to St Andrews. And no matter which section of the path you walk, keep your eyes peeled for gannets, herons, seals, dolphins and even basking sharks.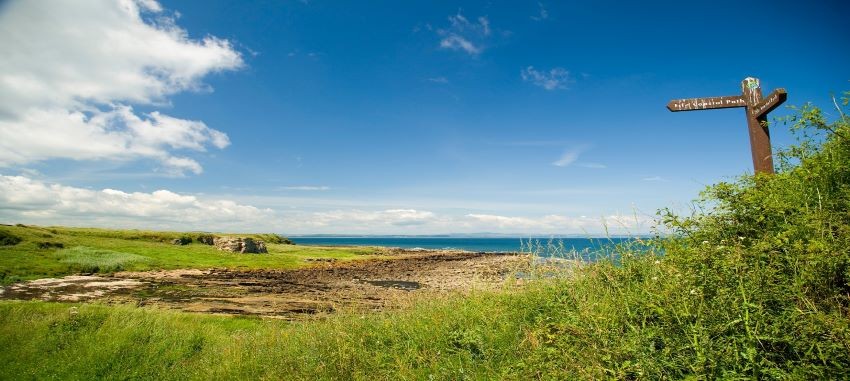 6 .
Go to a gig in Dunfermline
From renowned folk singers such as Barbara Dickson to the world-famous rock band Nazareth to the heady days when the Skids and Big Country were regulars on Top of the Pops, Dunfermline is the Nashville of Fife! With live music venues thriving in Dunfermline, the music scene is still very much alive and kicking in Scotland's newest city. Check out what's happening in pubs such as PJ Molloys where members of the still-going-strong Skids and Big Country regularly perform.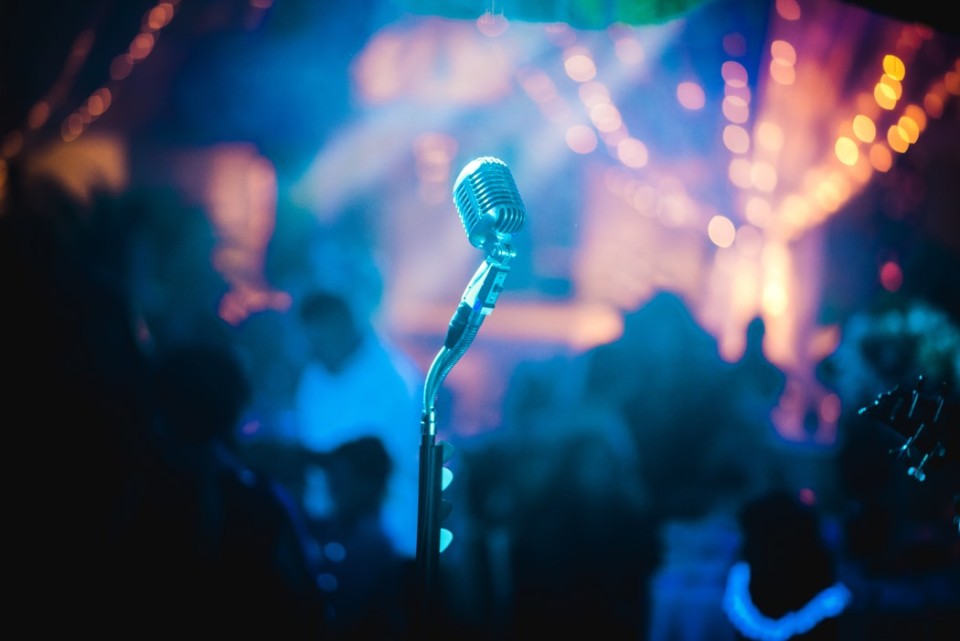 7 .
Watch the sunset
Thanks to Fife's almost never-ending summer days, the sun dips below the horizon late in the evening in June and July but in winter, the long, dark nights mean that you don't have to wait too long to watch the setting of the sun. In fact, in December, you can end a long lunch with a spectacular view of the sky turning fiery red, with bright slashes of blue, pink and orange! The beaches along the Fife coast offer particularly excellent sunset possibilities, especially those along the Forth, which have the added advantage of silhouettes of the three Forth Bridges. Why not enjoy a Jack Vettriano inspired moment on Leven beach.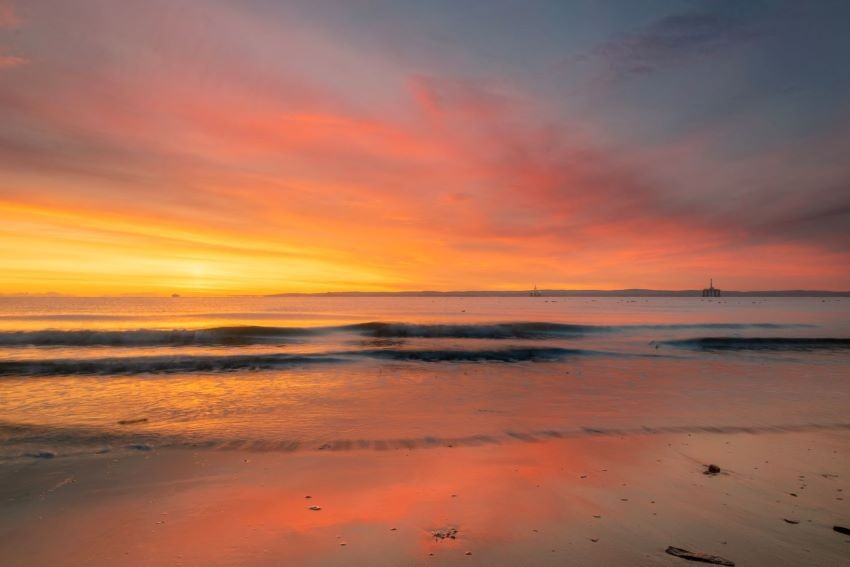 8 .
Go for a dip in a Victorian lido
There's nothing new about wild swimming in Fife – some of the Kingdom's first swimming pools were cut out of the rocks on the shoreline. Although there are no longer the water slides, diving boards or changing rooms that once graced Pittenweem's sea-filled outdoor swimming pool, this fabulous example of a Victorian lido was rescued from the waves by a dedicated group of local volunteers and is once again the place to enjoy a dip in Fife.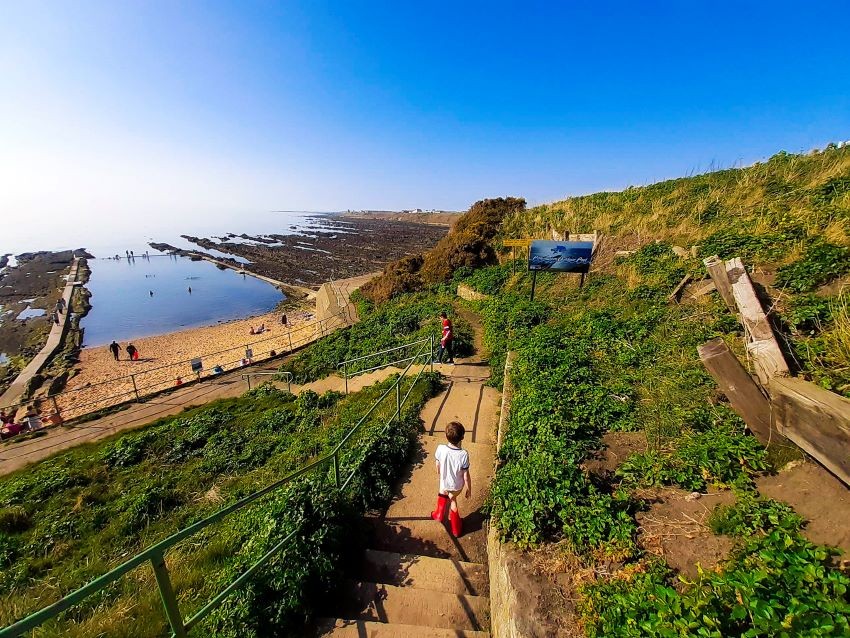 9 .
Play a round of golf in the home of golf
The lure of 18-holes on The Old Course is almost impossible for a golfer to resist. However, if you're new to the ancient game or the wold-famous course is fully booked, there are another 40 golf courses in Fife to choose from! For a less challenging round there's always The Himalayas, St Andrews' challenging putting course right next to The Old Course. And it only costs £4 a round!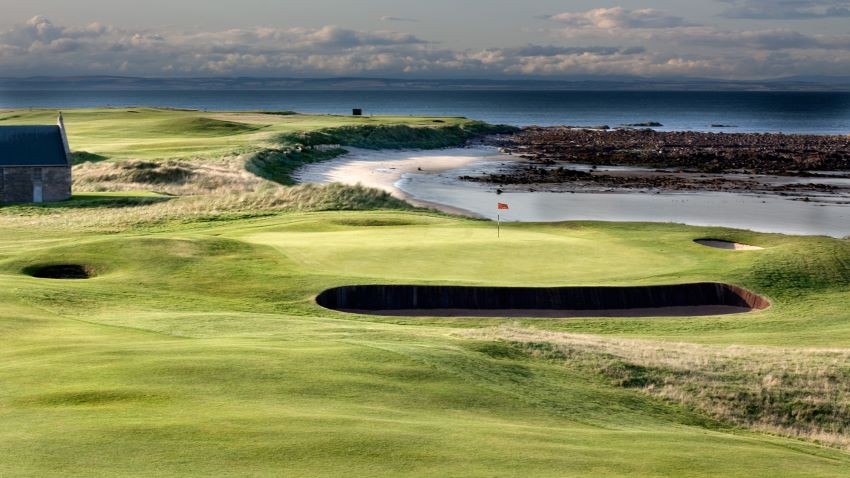 10 .
Sail under the Forth Bridge
Three million people take the train over the Forth Bridge every year – but how many sail under it? Join the minority by booking a trip with Burntisland's Forth Sea Safaris, which offers trips along the Firth of Forth in a high-speed RIB. Hold onto your hats – and your camera!