Look out for high tea at restaurants and hotels throughout Fife – it's often only served at weekends as it's very much a treat! Here are a few recommendations...
1 .
The Old Manor Hotel, Lundin Links
The Old Manor Hotel in Lundin Links serves high tea from 4pm until 6pm every day in the Seaview Restaurant, which has outstanding views across the Firth of Forth to the Bass Rock.
The high tea menu at The Old Manor Hotel includes a tasty main course, followed by a selection of cakes and scones..
"We use local fish and beef suppliers," says Heidi Orr, general manager of The Old Manor Hotel. "And our head chef Roberta Drummond makes our delicious cakes and scones on the premises."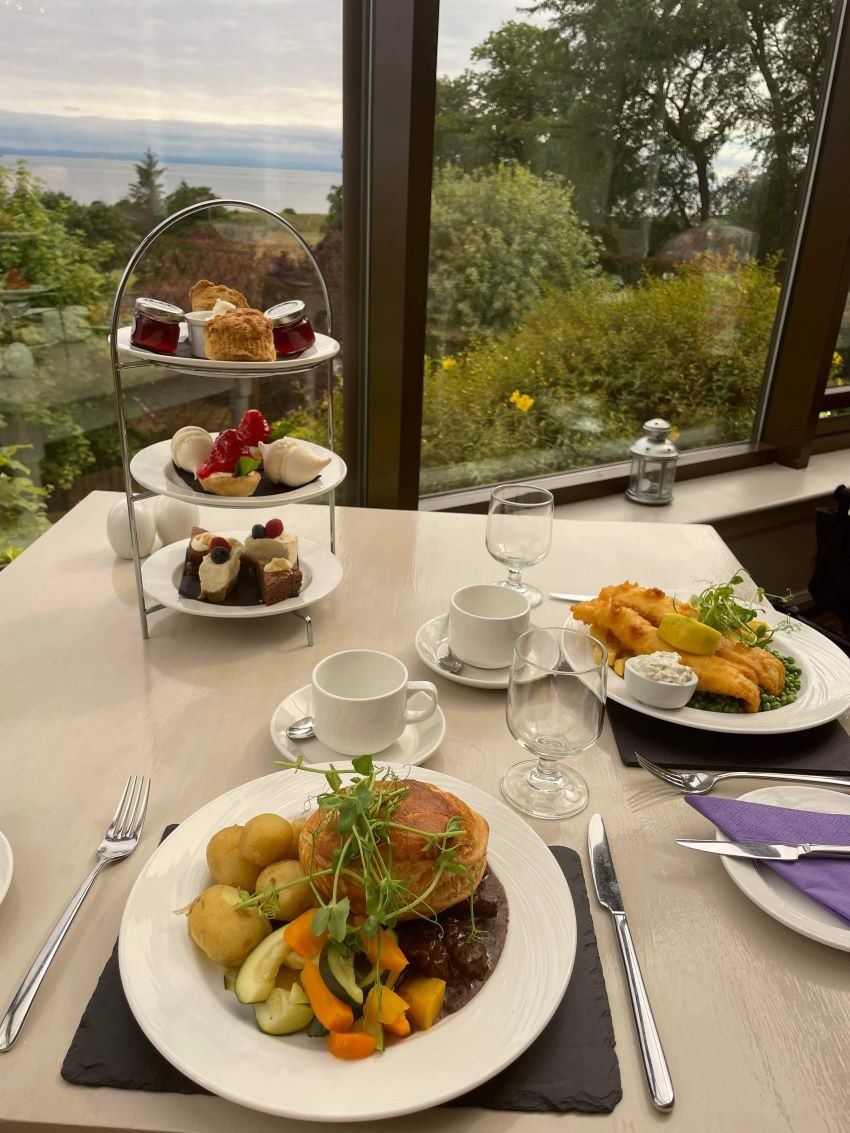 2 .
Dean Park Hotel, Kirkcaldy
Every Sunday, The Dean Park Hotel in Kirkcaldy serves a traditional high tea between 12 noon and 8pm. Their high tea menu's Main Event currently features a delicious selection with dishes like roast of the day, fish & chips, deep fried wholetail scampi, classic lasagne, linguini pasta, beef and bone marrow burger and a mixed grill, which includes 'chippy' chips and a free-range egg. To finish - the Dean Park's chef's selection of scones and cakes, of course.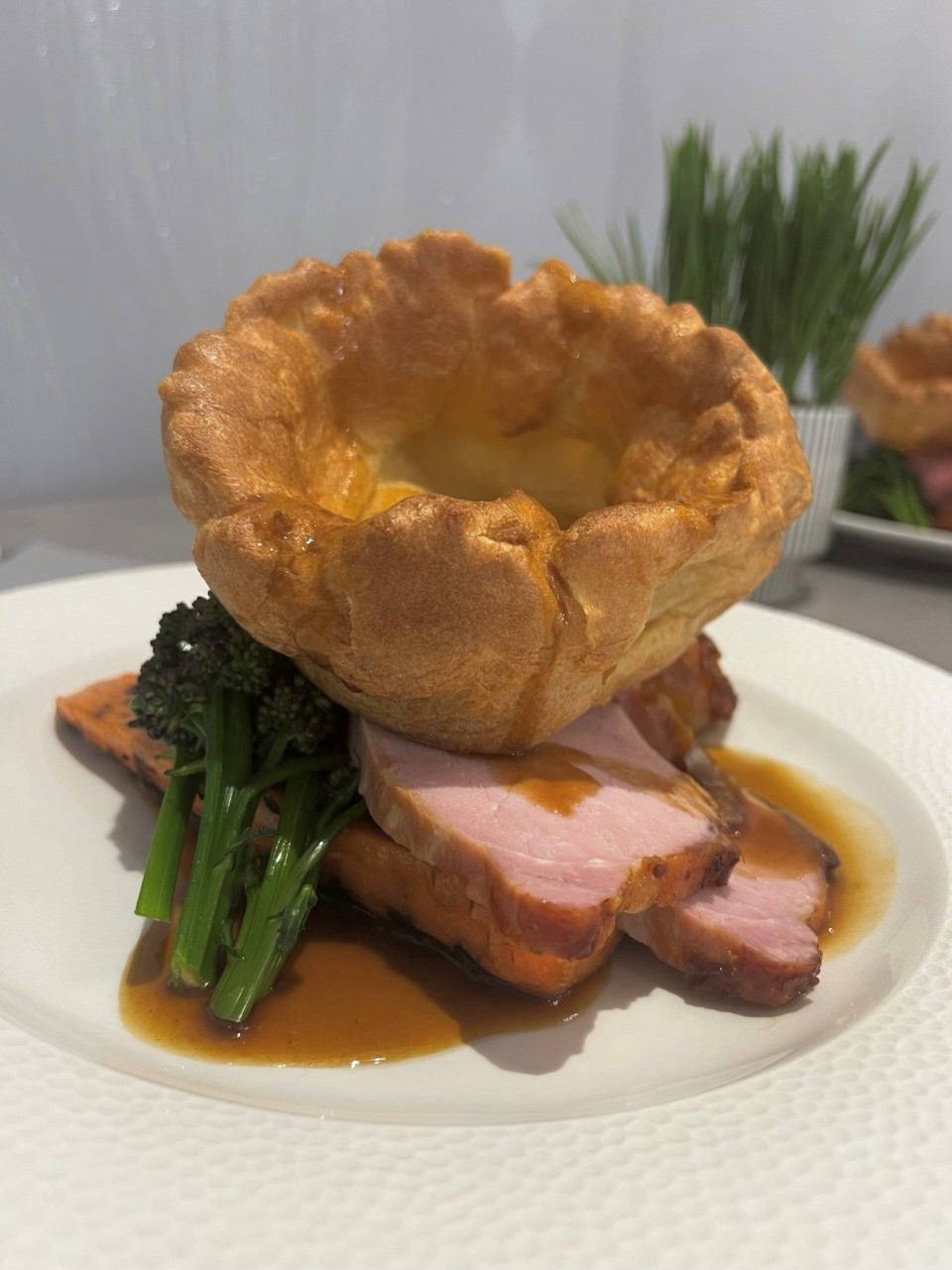 3 .
The Kingswood, Burntisland
Burntisland hotel The Kingswood is another popular high tea venue in Fife. "High tea's been one of our most popular dining options for over thirty years," reveals Joa of The Kingswood, which currently serves high tea on Sundays from 3pm until 6.30pm. "In fact, we recommend booking as our high teas are regularly fully booked."
Steak pie, fish & chips and other favourites from the hotel's daily menu, including Scottish salmon and chicken dishes, all feature on The Kingswood's high tea menu. "The Kingswood is privileged to serve a variety of dishes from local suppliers, such as the fishmongers on Burntisland High Street and our Fife-based butcher," says Joa.
"In addition, all our cakes and scones are made on the premises by our wonderful pastry chef, including strawberry tarts, millionaire's shortbread and fresh cream meringues.
"As a small, family-run business, it's wonderful to see how high tea brings the whole family together," continues Joa. "The Kingswood has changed has changed a lot since we started serving high tea about thirty years ago but our commitment to serving quality food with first class service in a peaceful restaurant with wonderful views hasn't changed at all!"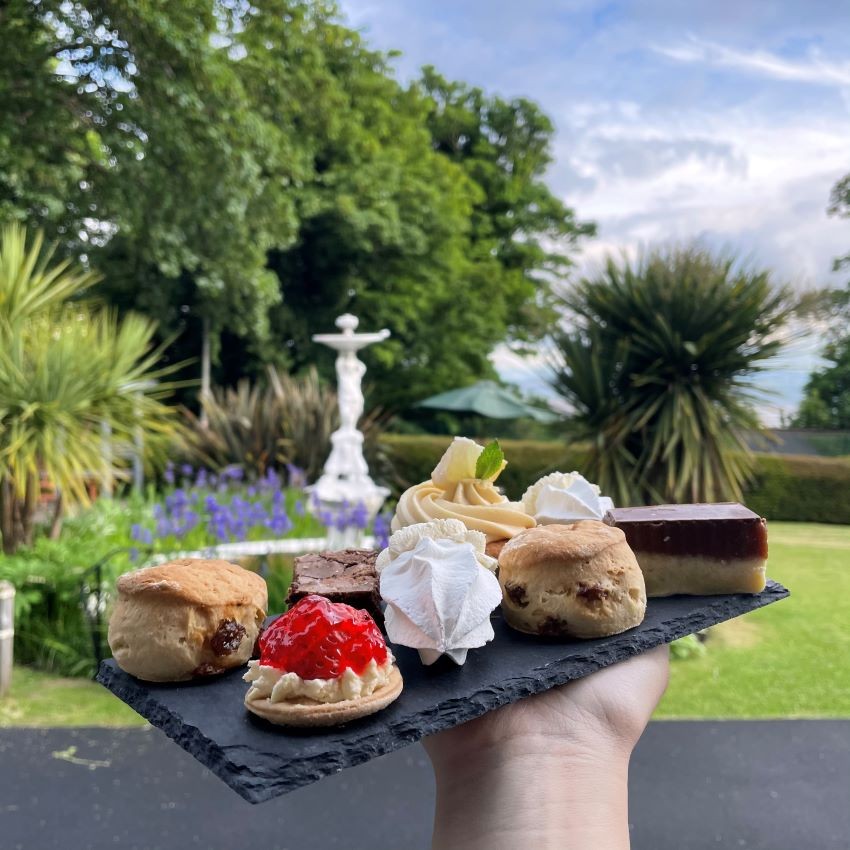 Accompanied by lots of toast and a big pot of tea, high tea involves a choice of traditional main courses (often steak pie, salad, fish & chips, scampi, a chicken dish and a vegetarian/vegan option), followed by an abundance of freshly-baked scones and cakes. It's no wonder high tea's been the eating-out meal of choice for generations of Fife families.
Other Fife hotels and restaurants that serve high teas include:
The Bay Hotel, Kinghorn (Sunday, 3.30pm – 6.15pm)
Laurel Bank Hotel, Markinch (Sunday, 12 noon onwards)
Strathearn Hotel, Kirkcaldy (Sunday, 2pm – 6.30pm)
Victoria Hotel, Kirkcaldy (Monday to Saturday, 5pm – 7pm; Sunday 4pm – 7pm)
Forrester Park Resort, Dunfermline (Sunday, 2pm - late)
Times and menus may change at venues - please check with venue