For hundreds of years pilgrims have journeyed across Fife to the sacred city of St Andrews. In the Middle Ages, the town was revered for hosting the bones of one of Jesus's disciples. This claim to fame put it on the map, alongside Santiago de Compostella, as one of the main pilgrim destinations in Medieval Europe.
Officially opened in Summer 2019, the new Fife Pilgrim Way follows one of the main routes taken by medieval pilgrims to Scotland's holy hot spot. Follow in their footsteps and see where the road takes you. Enjoy scenic highlights and amazing attractions along the way.
We've broken the route down into manageable chunks. Here are a few of our route highlights and top tips:
Culross to Dunfermline
8.5miles/13.7km.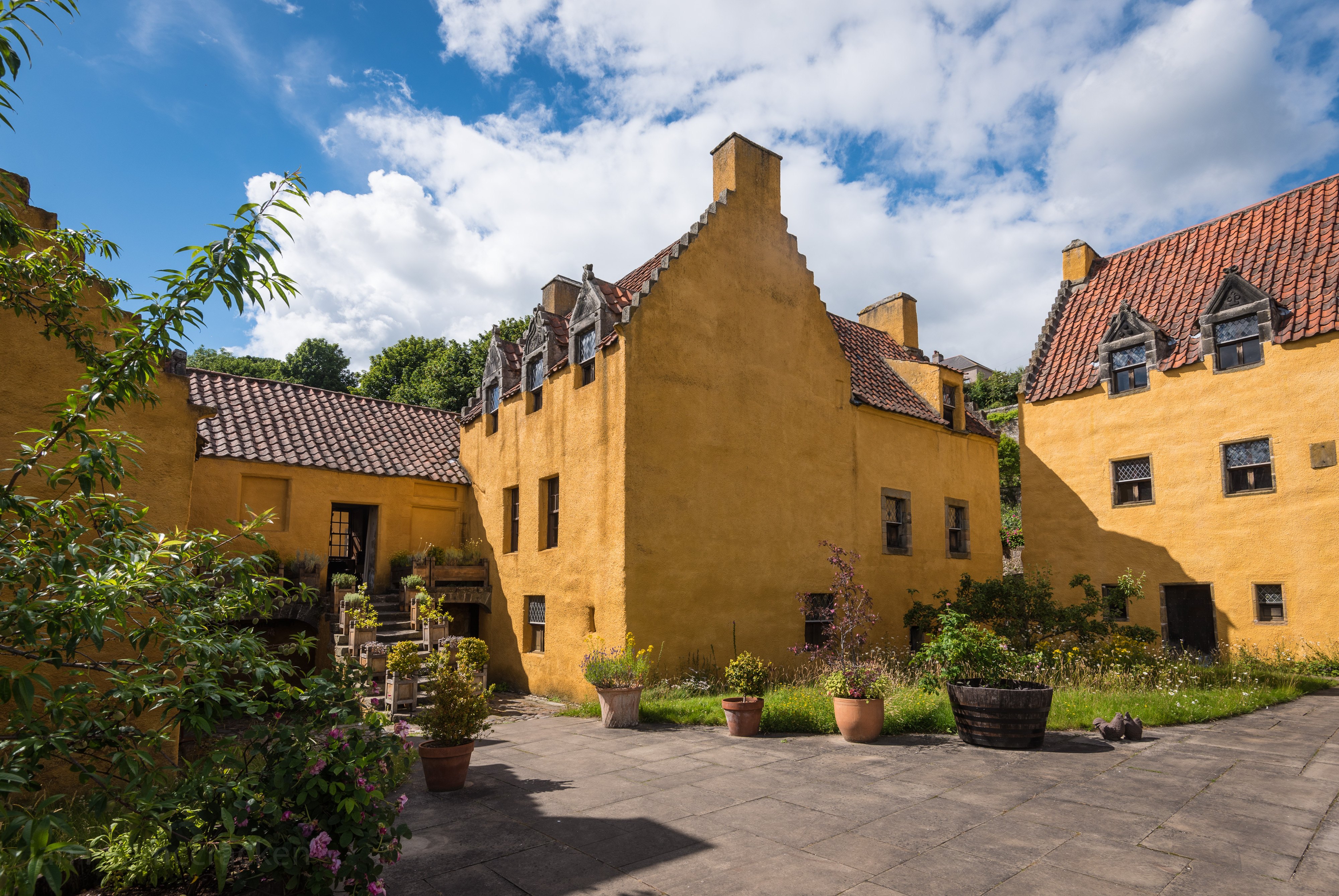 Culross Palace - Visitor numbers to this quaint village have been swelled by followers of the hit TV series Outlander.
Culross Abbey - This magnificent and ancient sanctuary has been a religious site for more than 1500 years and is one of the oldest Christian sites in Scotland, dating back to the 6th Century, when St Serf established a community of monks here.
Torryburn - Famous for its association with Lilias Adie, a Scottish woman accused of practising withcraft, her grave at the mudflats is the only known one in Scotland of an accused witch.
North Queensferry to Dunfermline
8.5 miles/13.7km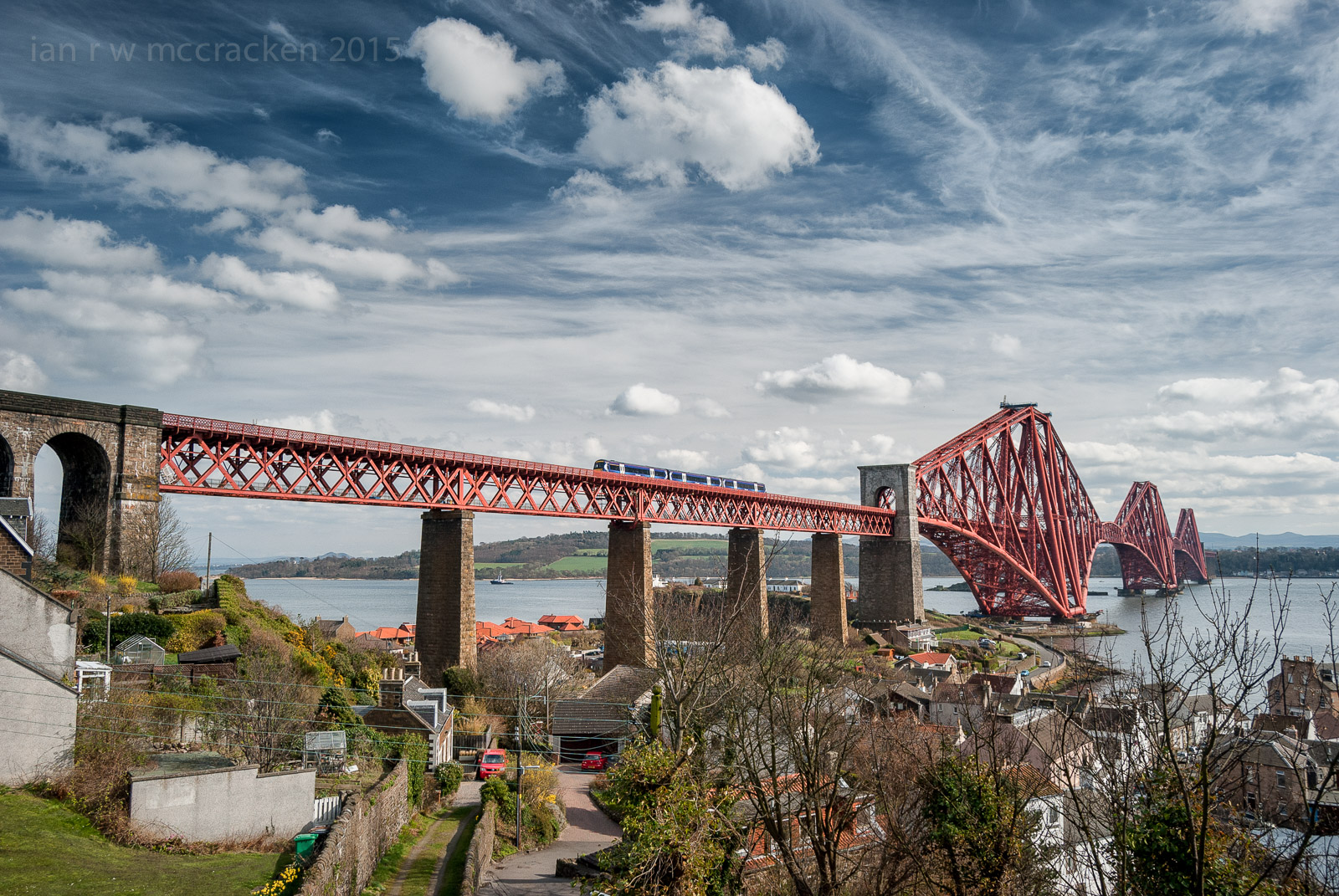 A UNESCO World Heritage Site - Your journey starts in the shadow of the Forth Bridge, now a UNESCO World Heritage Site. Explore the village of North Queensferry and stare in wonderment at this iconic structure which celebrates its 130th anniversary this year.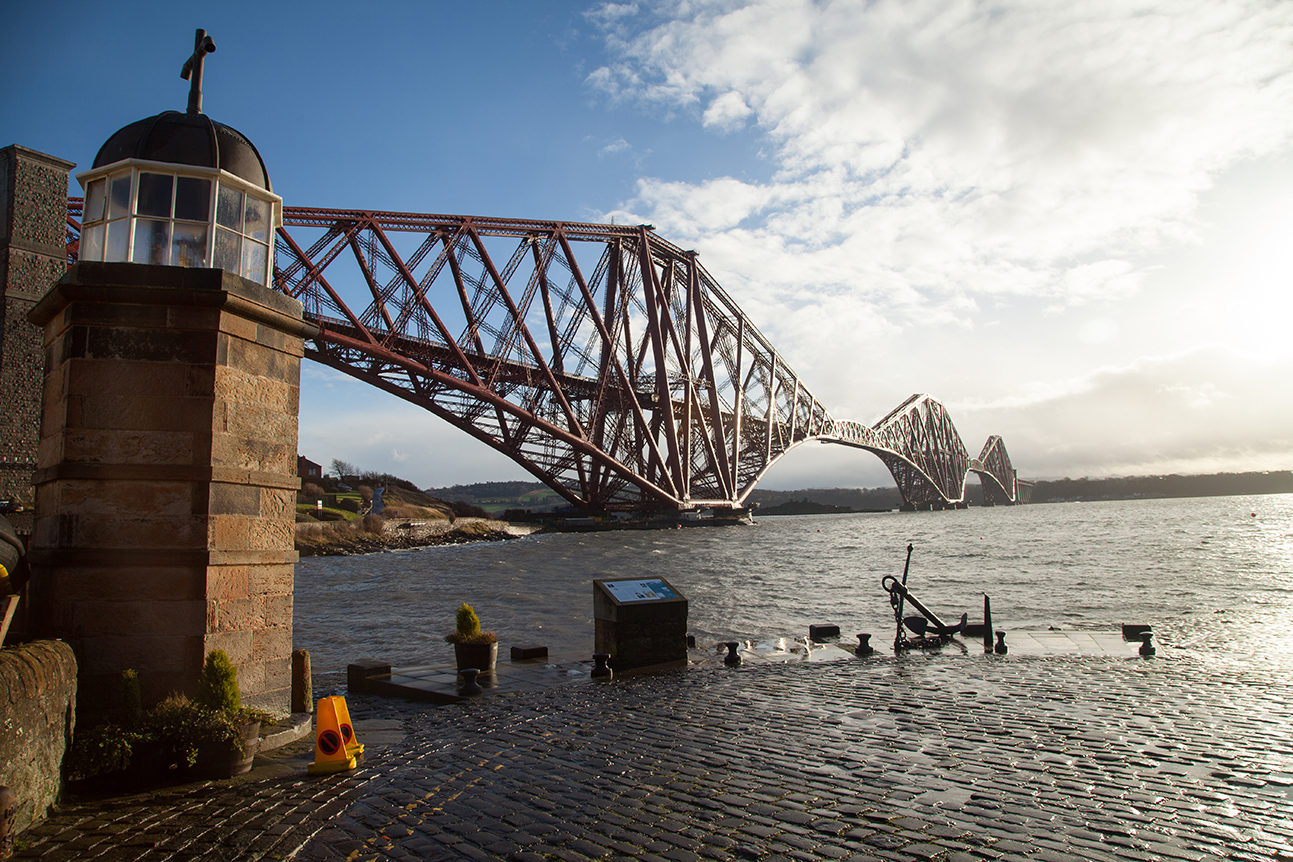 North Queensferry Light Tower - Did you know this is the world's smallest working light tower? If you have time, why not enjoy a 'light the lamp' experience.
Inverkeithing Hospitium - This large Franciscan friary, provided comfortable accommodation for pilgrims passing through. You can still buy refreshments there today. Ask to see the ancient toilet!
Did you know Queen Margaret established a ferry for pilgrims travelling to St Andrews, giving North and South Queensferry their names.
Dunfermline to Lochore Meadows
8.5 miles/13.7km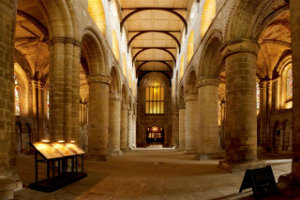 Dunfermine Abbey - the burial place of many of Scotland's kings and queens, including King Robert the Bruce and Queen Margaret, who was later made a saint.
St Margaret's Cave - Queen Margaret came to the cave to pray over 900 years ago. At that time there was only a wooded path by a stream at the bottom of the valley with a short climb up to the small cave. Now there's a tunnel with 87 steps leading deep underground for you to explore along with a small shop.
Loch Fitty - Crossing the causeway over Loch Fitty sets the scene for the vast man-made landscape that was once the St Ninian's opencast coal mine. Landscaping of the enornmous earth mounds depicting Scotland's influence on the world were the inspiration of famous land artist Charles Jencks and the site is gently being reclaimed by nature.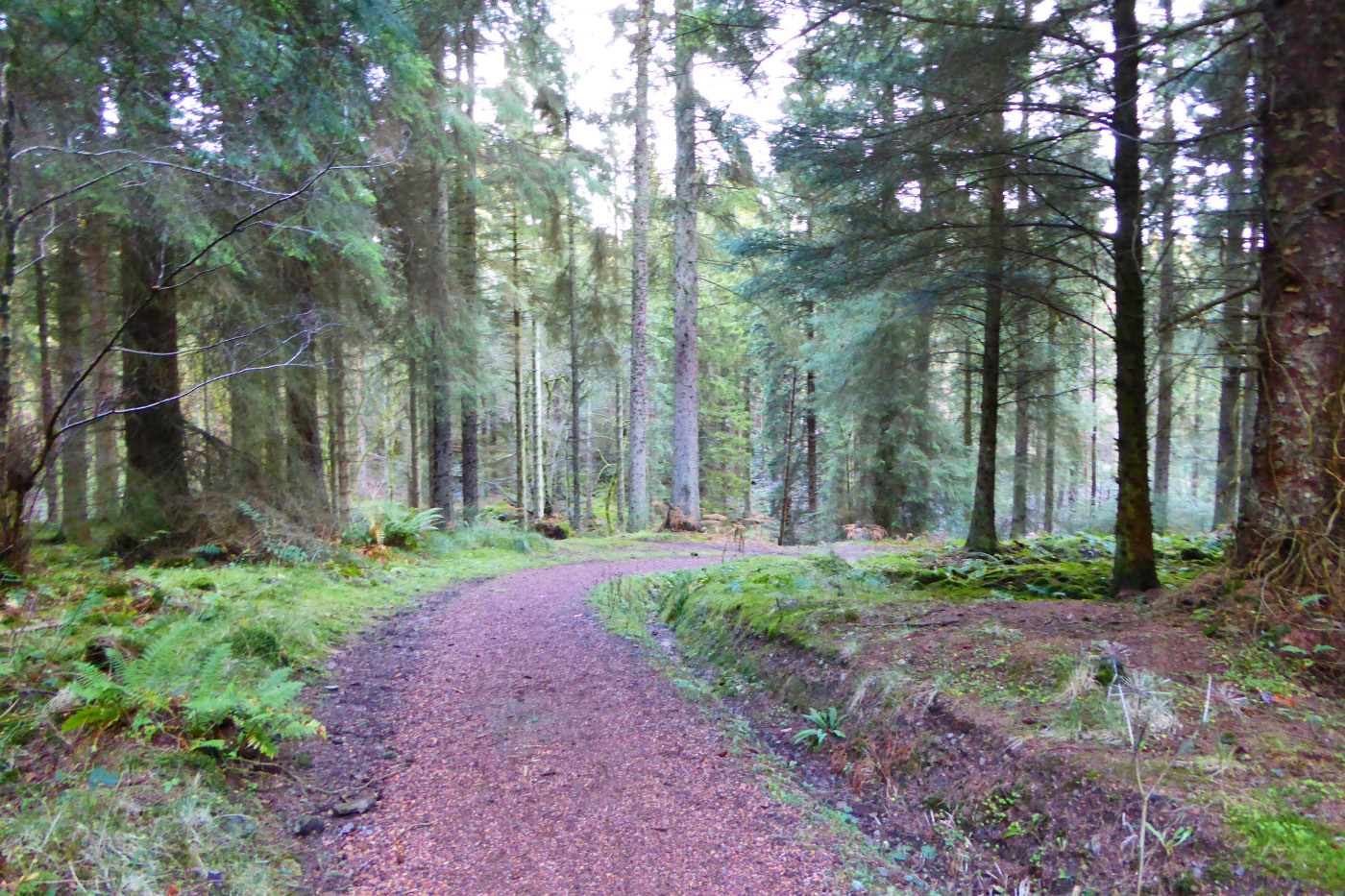 Blairadam Forest - One of the largest forests in Fife, it has a trail that follows a picturesque meandering burn through a small glen, and is full of intriguing visible remnants of its industrial past.
Lochore Meadows to Kinglassie
11.5 miles/18.5km
Lochore Meadows - Fife's No 1 visitor attraction, choose from a range of water activities including kayaking and stand up paddleboarding. Enjoy a picnic lunch by Loch Ore or stop off at the on-site cafe.
Harran Hill Woods - in May the woods are filled with a spectacle of bluebells. You might also spot a red squirrel.
Fife Cycle Park - The first of its kind in Scotland, enjoy a cycle nearby at the1.6km closed loop circit in a completely safe environment. Bike hire and helmets available.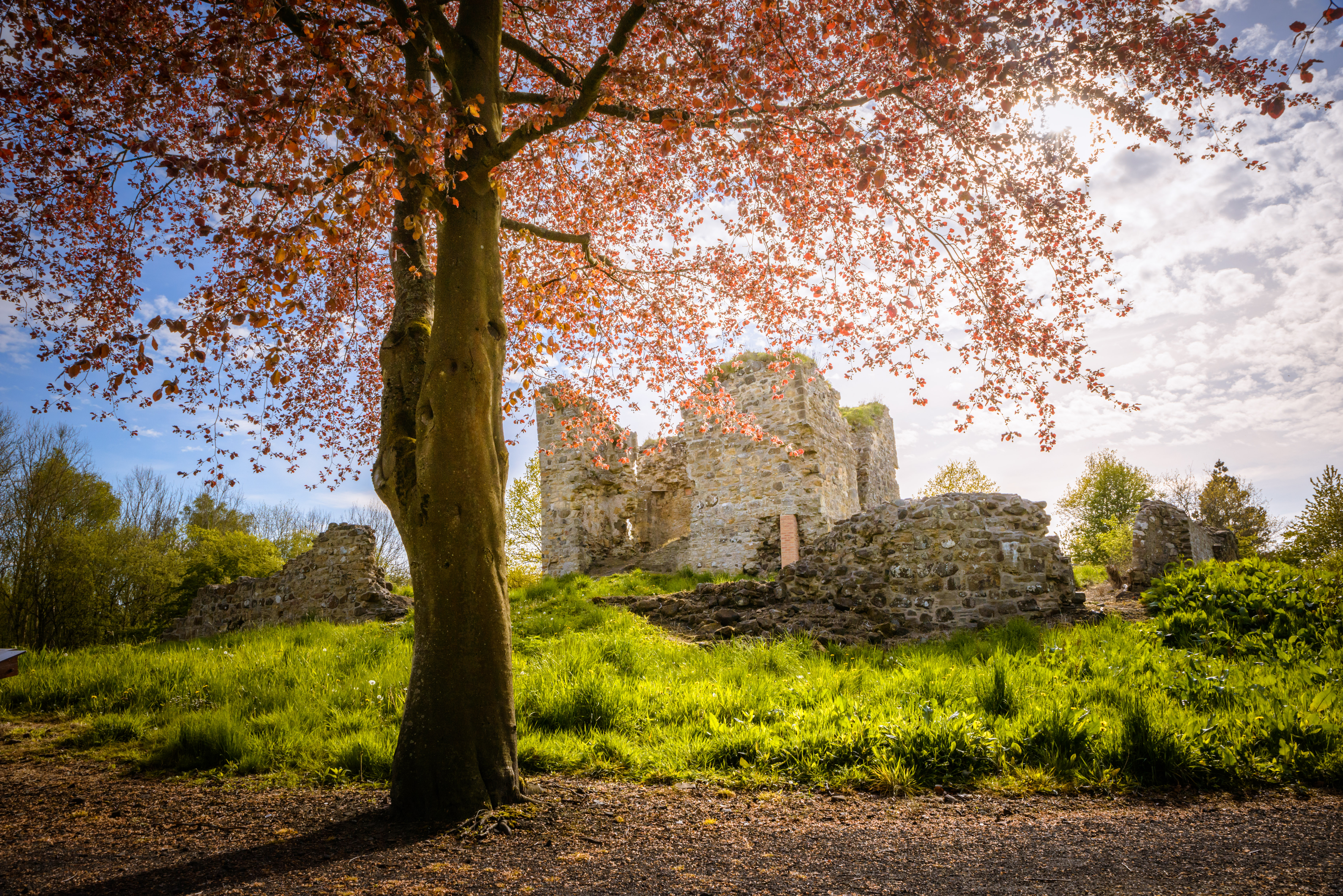 Inchgall Castle - One of Fife's strongest castles, Lochore Castle is on the 'In the Footsteps of Kings' trail. Stop off and enjoy an augmented reality experience with Jess the Jester as you enter Lochore Meadows.
Kinglassie to Markinch
Finglassin's Well - The parish church and Finglassin's Well made Kinglassie a popular rest point for pilgrims. Recently restored, it's well worth the short walk from the main path.
Markinch to Ceres
18 miles/29 km
Balbirnie Park - The site of Balfarg Henge, this delightful park of 416 acres of attractive parkland and woodland garden is the settting for the award-winning Balbirnie House Hotel.
Markinch Parish Church - The church is dedicated to St Drostan, a 7th century saint. Many medieval pilgrims would have enjoyed a well earned rest here on their way to St Andrews. They may have passed Stob Cross just outside the village. It is, most probably a Pictish Stone, heavily defaced during the Reformation. The church tower dates from the 12th century and is one of the oldest buildings in Scotland still in continuous use. The cross on the pilgrim badge is based upon a mason's carving high up in the west arch. If you stop here take time to enjoy 'In the Footsteps of Kings' augmented reality experience.
Clatto Reservoir - A must for wildlife lovers, enjoy wonderful countryside views on this beautiful stretch of the route.
Ceres to St Andrews
9.5 miles/15.3km
Waterless Way - An ancient path, so called for its lack of water for weary travellers. Ceres would have been the final overnight stop on the road to St Andrews.This is a great place for a photo!
Fife Folk Museum - Stop off at this small museum and learn how Granny used to live 'back in the day'. There's also a lovely cafe, so it's the perfect pitstop.
Craigtoun Country Park - a beautiful park with boating pond, activities for kids, including crazy golf and miniature railway, as well as a cafe.
St Andrews Cathedral - The official end of the pilgrim way, visit Scotland's largest and most magnificent medieval church. The Cathedral dominates the history from its construction in the 12th century until the Protestant Reformation in 1560.
St Rule's Tower - If you're feeling energetic and to enjoy stunning views of this University town, climb the 156 steps of St Rule's Tower.
'A journey becomes a pilgrimage as we discover;day by day, that the distance travelled is less important than the experience gained.'
For more information on the Fife Pilgrim Way, visit the official site